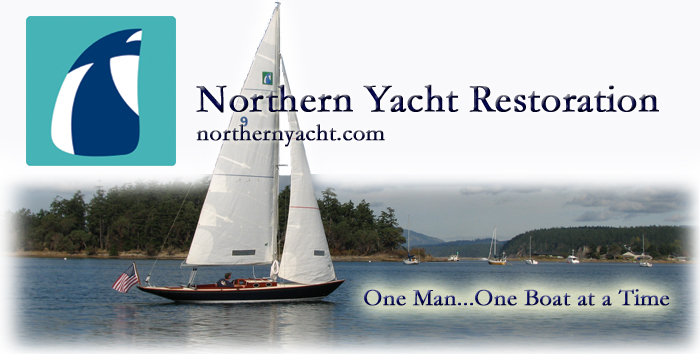 110 Cookson Lane | Whitefield, ME 04353 | 207-232-7600 | tim@lackeysailing.com
Summer Song | Thursday, October 13, 2011

I worked on paint removal and surface prep all day, beginning in the cockpit well. Working through three grits (40-80-120), I sanded away old paint, smoothed the nonskid pattern, and otherwise prepared the surfaces. There were several sanding and preparatory steps still ahead.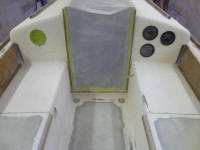 After completing this round of sanding in the cockpit, I continued with the coach roof, sanding the entire area (including the forward face of the cabin trunk) three separate times to remove paint and begin to prepare the surface. There was no molded nonskid on the coachroof, which saved some time as the molded nonskid was proving to be time-consuming to smooth sufficiently.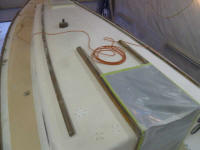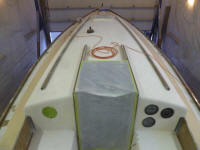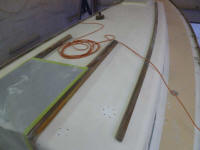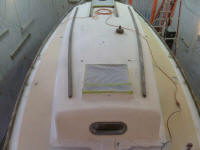 Finally, I sanded the new patch over the gas tank fill on the poop deck, smoothing it flush with surround surfaces.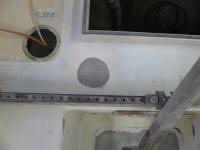 Total Time on This Job Today: 7 hours