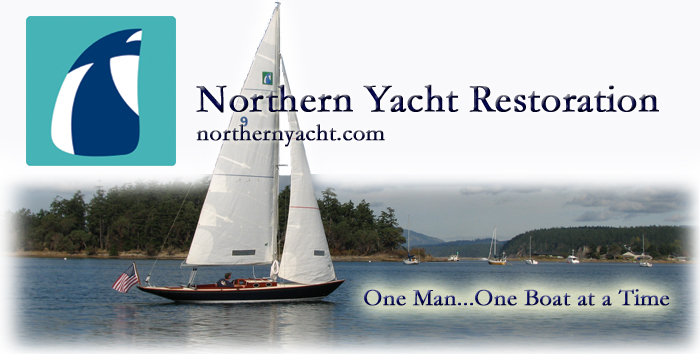 110 Cookson Lane | Whitefield, ME 04353 | 207-232-7600 | tim@lackeysailing.com
Summer Song | Tuesday, November 1, 2011

After cleaning up and putting away the spray gun, I sanded the fresh high-build primer with 220 grit paper, completing the entire deck over the course of the day.

The high-build highlighted a number of areas requiring minor filling, mainly laminate and gelcoat porosity and some of the widespread gelcoat cracking, most notably in some of the nonskid areas. Without enough time to properly clean up and apply the compound over widespread areas before the end of the day, I left this task for the next day.

Total Time on This Job Today: 5.5 hours