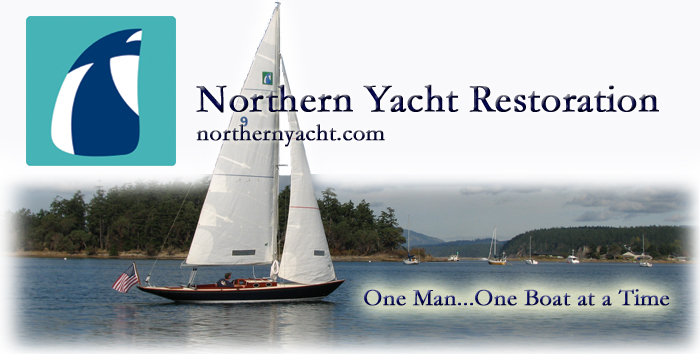 110 Cookson Lane | Whitefield, ME 04353 | 207-232-7600 | tim@lackeysailing.com
Home
| Contact Lackey Sailing |
Conversion Projects
|
Project Logs
|
Tim's Projects
|
Flotsam

S

ummer Song

| Tuesday, May 28, 2013

After picking up the new graphics for the name and Talaria logos for the covestripe, I got right to work on their installation, beginning with the covestripe.

Later, I installed the name and hailport on the transom. I kept the positioning more or less the same as the original, and arced the name to match the camber of the deck at the transom.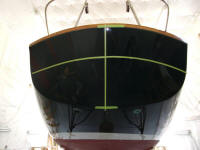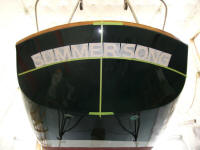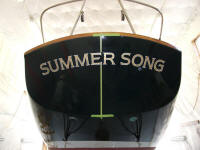 I kept the hailport level, and several inches down from the name to approximate the placement of the old one.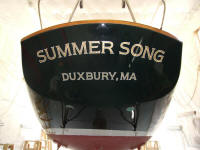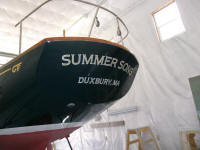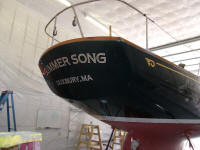 Finally, after some minor prep and taping, I applied a coat of red Micron CSC to the bottom.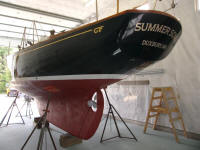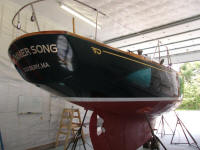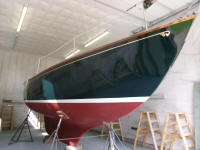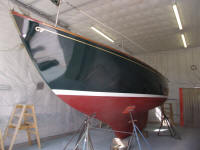 Total Time on This Job Today: 5.25 hours