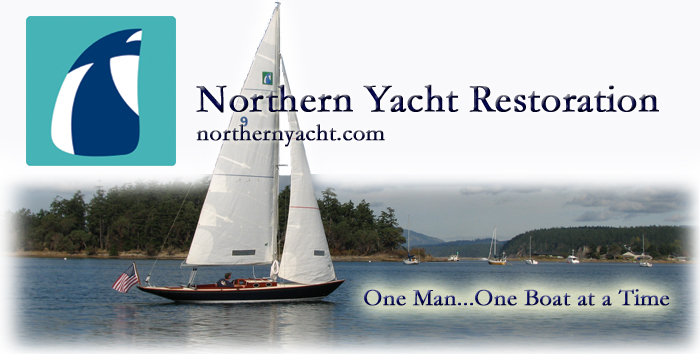 110 Cookson Lane | Whitefield, ME 04353 | 207-232-7600 | tim@lackeysailing.com
Home
| Contact Lackey Sailing |
Conversion Projects
|
Project Logs
|
Tim's Projects
|
Flotsam

S

ummer Song

| Wednesday, May 22, 2013

With the painting complete, I spent the morning removing tape and plastic, and squaring things away in the shop. I set up the staging again to allow ease of untaping the deck edge, and for future covestripe and name installation, which I'd do in a few days.

Later, I moved the mast out from its winter storage area so I could do a few things. The owner requested that I install some bird spikes on the spreaders to combat a bad sea bird problem in his local harbor. A series of old zip ties already on the spreaders served as testament to the problem (as did the stains on the deck). I temporarily installed the spreaders to make work easier.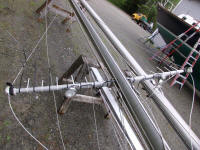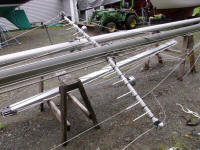 After removing the old zip ties, I installed stainless steel bird spikes, using several machine screws to hold them in place as needed. These would be easily removable if desired, and I used no more fasteners than I thought necessary for the job. Afterwards, I removed the spreaders for transport, securing them carefully to the spar. Whether these spikes worked for birds would remain to be seen, but they certainly seemed to work for me: I didn't want to get anywhere near them again.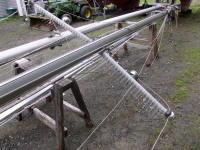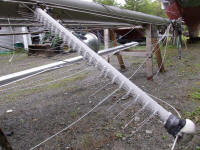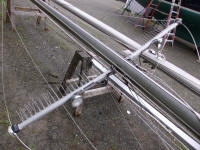 There were a couple more zip ties at the masthead, and since I had some of the spike material left over, I installed another length on the top of the mast.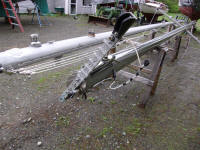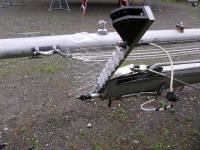 In other works, I looked over the existing engine installation--a huge red monster--and noted various details for future reference, with a repower planned later in the year. I also added some detergent and water to the bilge to emulsify and hopefully soak it clean to remove some oil residue.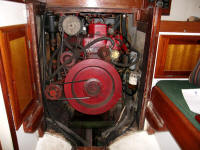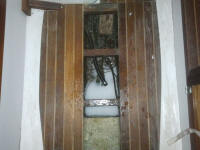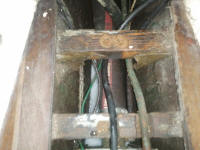 Total Time on This Job Today: 5.75 hours