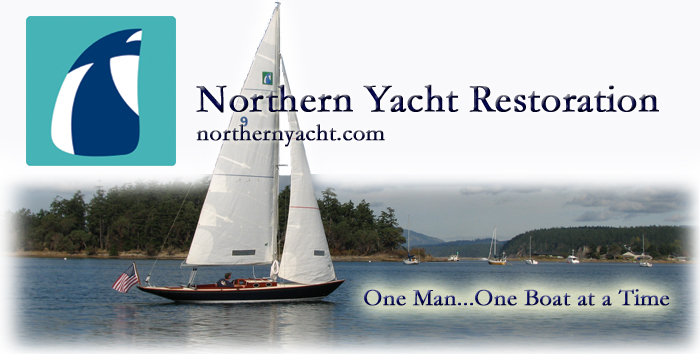 110 Cookson Lane | Whitefield, ME 04353 | 207-232-7600 | tim@lackeysailing.com
Home
| Contact Lackey Sailing |
Conversion Projects
|
Project Logs
|
Tim's Projects
|
Flotsam

S

ummer Song

| Wednesday, May 1, 2013

To begin, I covered the decks with plastic, taping it securely in all areas to keep out dust and overspray.

Starting with the counter, I began sanding the hull with a vibrating finish sander, working through 80 and 120 grits. Then I sanded the starboard side of the hull, again with the two grits. The substrate was in very good condition with only a few minor dings and scratches that would require additional attention.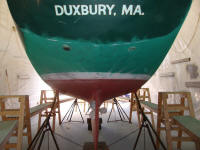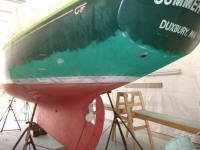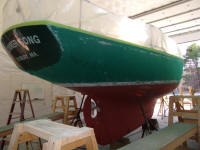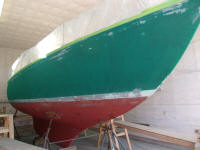 Total Time on This Job Today: 5 hours