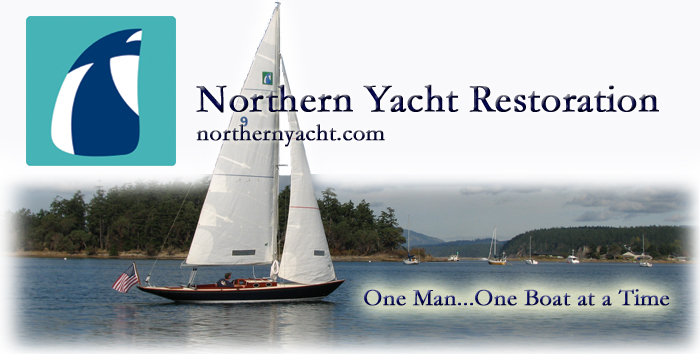 110 Cookson Lane | Whitefield, ME 04353 | 207-232-7600 | tim@lackeysailing.com
Home
| Contact Lackey Sailing |
Conversion Projects
|
Project Logs
|
Tim's Projects
|
Flotsam

S

ummer Song

| Thursday, January 16, 2014

From 1" and 3/4" thick solid fiberglass strips, I cut and fit the new engine foundation bases, making up the difference in height between the new engine mounts and the existing structures. Because the existing forward bases already in the boat were slightly differently constructed (i.e. different in height from one to the other), the starboard side required a new 2" thick base, while the port side required just 1-3/4". The topmost layer extended back till its after corner hit the hull, and the bottom layer from the forward end back to just aft of the existing engine foundation structures on which it would rest. I kept the new pieces in position by clamping them to the underside of the plywood structure above, which I'd set up earlier.

Once I had the new pieces cut and dry-fit, I removed them and cleaned the area thoroughly, then tacked the new fiberglass in place with thickened epoxy, once again clamping the pieces in place to hold them in the proper position. This structure would eventually form the basis for the final top layer on which the engine would rest, which I'd install later. I left these assemblies to cure while I worked on various other unrelated projects.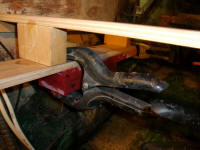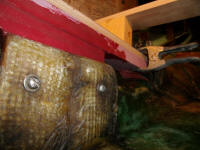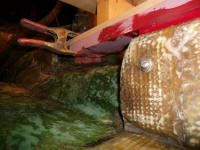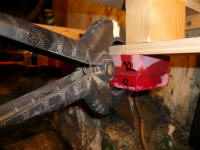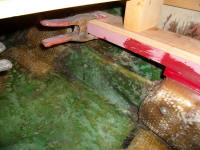 Planning ahead for the new toerail, I milled the larger boards into a series of oversized blanks from which I'd eventually mill the toerail profile. However, I was waiting for some new hardware to arrive that would dictate the final shape and size of the toerail, so for now I didn't take the process any further. Because of mahogany boards' tendency to contain internal pressures, I sawed the blanks larger than the basic size I needed to allow for additional resawing and straightening later.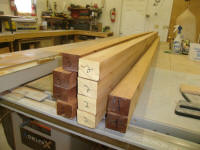 Late in the day, the epoxy securing the foundations had cured enough for me to remove the clamps and plywood structure, opening up access to the space for additional work. With more thickened epoxy, I added fillets here and there to help secure the foundations and also smooth out some of the existing rough edges around the engine room, which would make for a cleaner space in the future. At the after end, where there was space between the fiberglass and the curved hull beneath, I continued building out a solid structure beneath, keeping the amounts incremental to avoid undue heat while curing.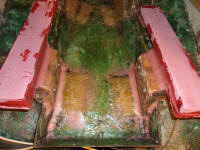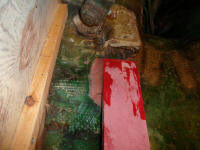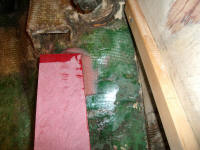 Total Time Billed on This Job Today: 4.5 Hours