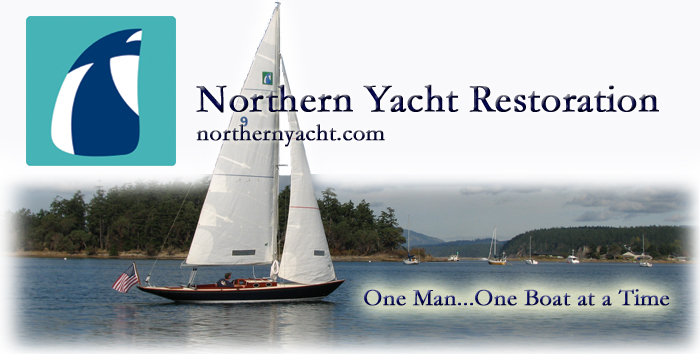 110 Cookson Lane | Whitefield, ME 04353 | 207-232-7600 | tim@lackeysailing.com
Home
| Contact Lackey Sailing |
Conversion Projects
|
Project Logs
|
Tim's Projects
|
Flotsam

S

ummer Song

| Thursday, January 2, 2014

With heavy rain and very warm temperatures following weeks of cold, snow, and ice, the inevitable result was flooding in the shop--just a nuisance, and not damaging in any way, but with up to an inch of water in places, a nuisance is still a nuisance.

After final preparations, I applied a coat of primer to the head compartment, along with the head door and a cabinet door from the head.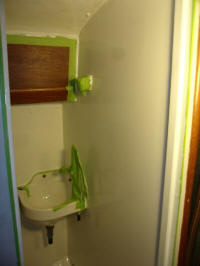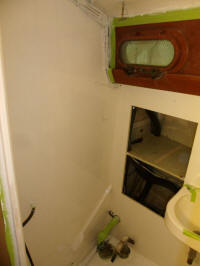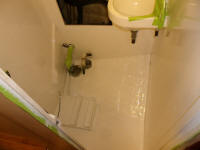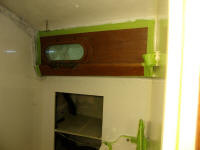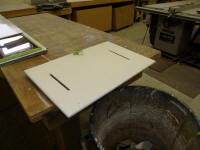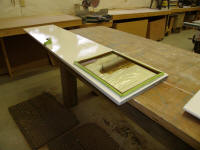 I used thickened epoxy to reglue the edge of the loose tabbing on the main bulkhead, then installed new tabbing set in epoxy resin over the entire area.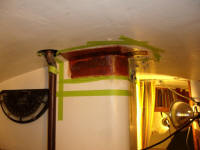 Turning once more to the upcoming toerail project, I prepared an order for new mahogany to build the new rail, stem piece, and taffrail.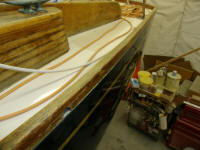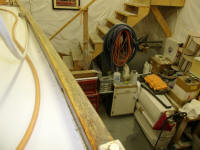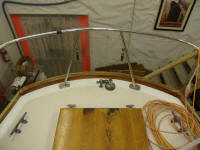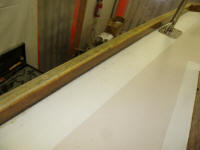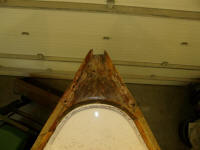 Meanwhile, I made an attempt to remove the genoa tracks, which were installed on top of the toerail. As with the toerail fasteners themselves, most of the nuts and insides of the fasteners within the boat were covered with fiberglass, making them inaccessible.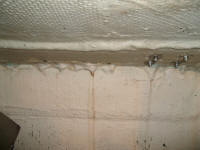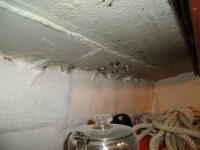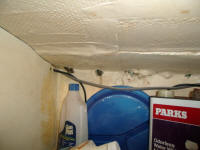 I hoped this meant that I'd be able to back out the fasteners from above, working under the theory that the messy fiberglass beneath would hold the nuts in place. Unfortunately, this was not to be. Most of the fasteners simply spun in place, while others broke off, as I found the original fasteners were in poor condition.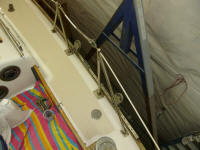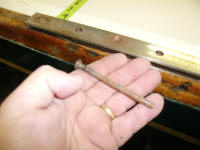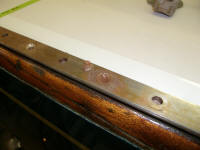 This was frustrating, and after attempting the port side and only managing to completely remove two fasteners, I didn't bother trying the starboard side, resigned now to cutting through the rail to release the track fasteners. That chore would wait, along with removing the old rail itself, till I set up some staging around the boat within the next few days, as soon as I freed it up from another project.

Total Time Billed on This Job Today: 5 Hours