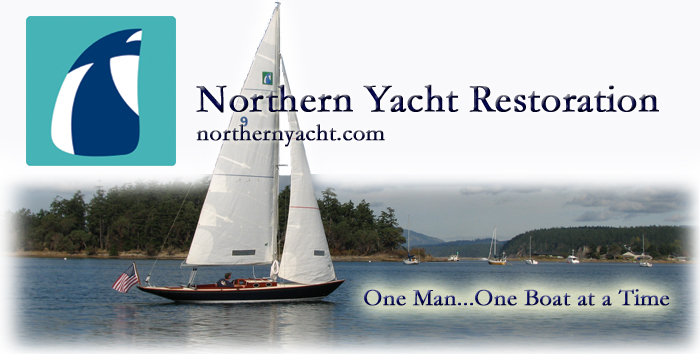 110 Cookson Lane | Whitefield, ME 04353 | 207-232-7600 | tim@lackeysailing.com
Home
| Contact Lackey Sailing |
Conversion Projects
|
Project Logs
|
Tim's Projects
|
Flotsam

S

ummer Song

| Wednesday, February 26, 2014

I spent the day on all the things required at the end of a project. But one small project remained: to build some boxes to protect the back side of the engine instrument panel and controls. From leftover plywood, I created 3-sided shells for each location (leaving the bottoms open for wiring and cable access), plus plywood covers that fit the overall dimensions. I glued the frame pieces together, and added temporary cross braces at the bottom edge to keep the frames square during installation.

In the boat, I epoxied the frames to the insides of the lockers in their appropriate positions, using dabs of hot glue to clamp them in place while the epoxy cured.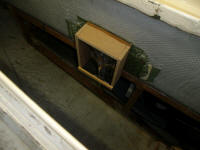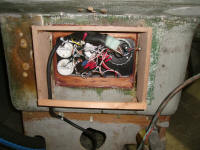 Several hours later, the adhesive had cured sufficiently so I could install the back panels with screws.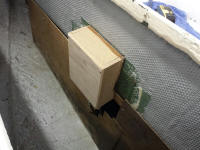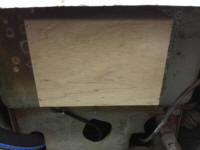 I reinstalled the battery box in the starboard cockpit locker, along with the original closure panels between the lockers and engine room. For now, I left the batteries in storage the shop.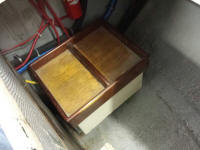 Meanwhile, I loaded back all the various gear from the lockers and cabin that I'd removed early in the project, removed the protective paper and tape from the decks, and miscellaneous final tasks like reinstalling track cars.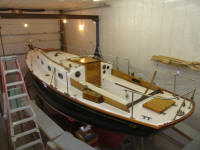 Total Time Billed on This Job Today: 6.5 Hours