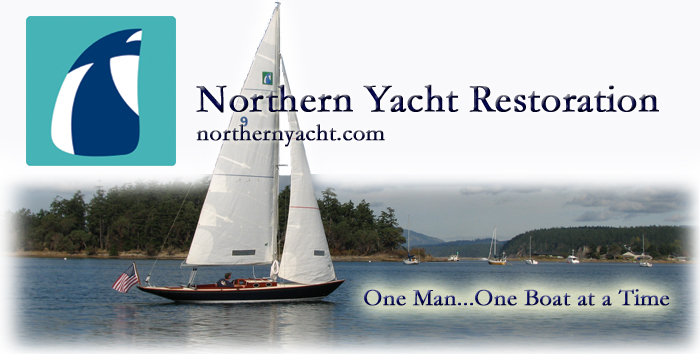 110 Cookson Lane | Whitefield, ME 04353 | 207-232-7600 | tim@lackeysailing.com
Home
| Contact Lackey Sailing |
Conversion Projects
|
Project Logs
|
Tim's Projects
|
Flotsam

Spectre | Tuesday, March 11, 2014

This job's main focus--and, as it happened, only focus, because of some uncertainty in the owner's future plans--was to remove aftermarket lifelines and stanchions that had been added sometime by a previous owner. The new owner felt the lifelines were awkward and bulky...and they were.

To begin, I removed the remnants of the winter frame strapped to the lifelines, then removed the lifelines from the stanchions.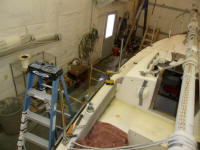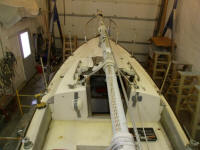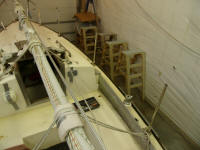 Belowdecks, I found that extra-long bolts had been used to secure the stanchion bases, along with minimal washers. Fortunately, I found the nuts easy to remove.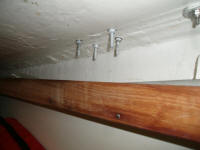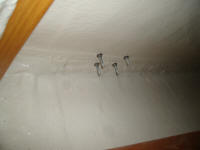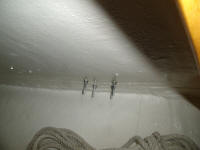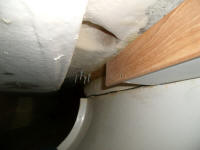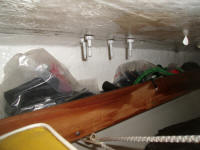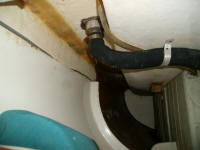 I removed the stanchion bases, finding they'd been installed with minimal sealant, which made the removal easy, and damage-free. The decks in way of the stanchion bases were solid fiberglass, outboard of where the deck coring ended, and this meant that fortunately, any shortcomings in the stanchions' installation didn't lead to any lasting issues.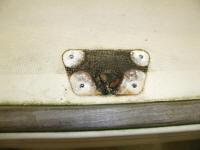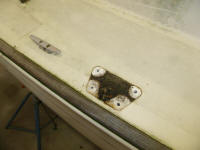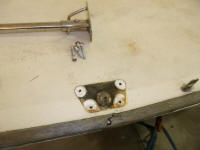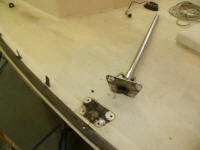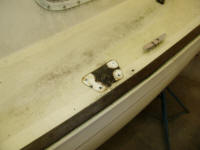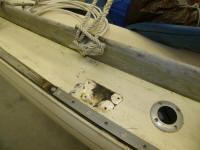 Next, I cleaned up the deck at each location, removing dirt, debris, and old sealant.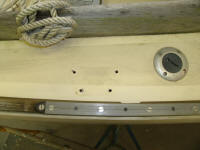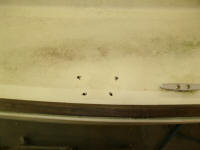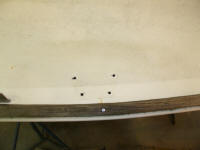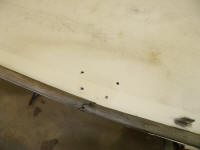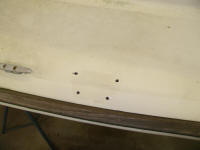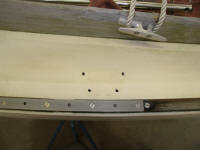 To deal with the old holes, the simplest solution was to fill the holes with new, well-sealed fasteners, and the owner selected this option. While this approach was an imperfect compromise solution, it was effective and straightforward. To increase the sealing potential of the new fasteners, I tapped the existing holes for the next-size-up screw, and milled small countersinks at each hole to provide extra sealant reservoirs beneath the fastener heads.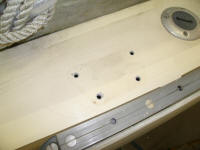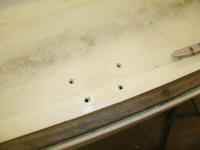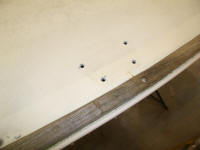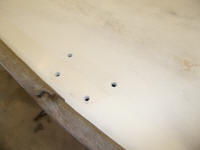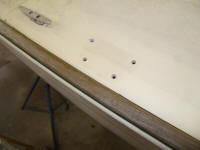 Finally, I installed new stainless steel pan-head fasteners, with washers on both sides and lots of sealant, securing them belowdecks with nuts.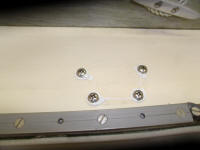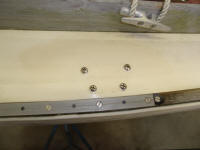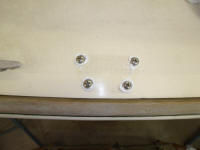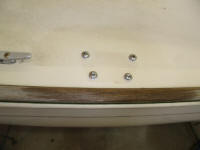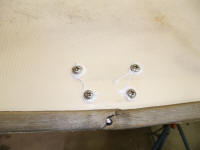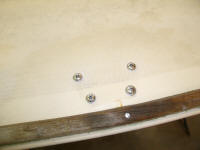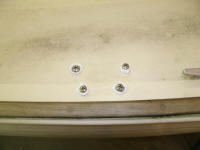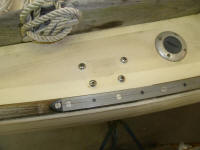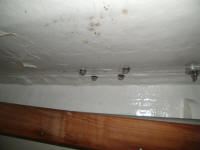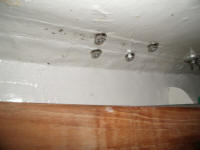 The lifeline removal certainly enhanced the boat's appearance and reduced unnecessary clutter and complication.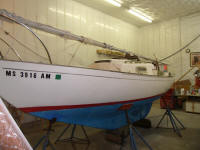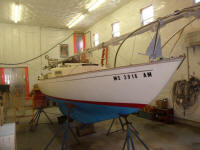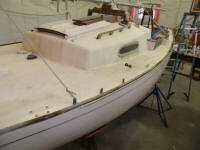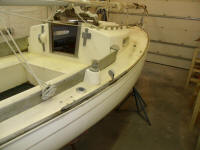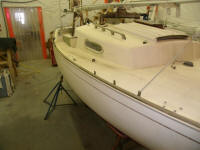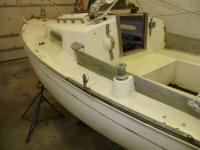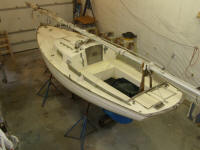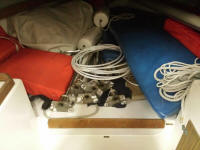 Total Time Billed on This Job Today: 5.5 Hours