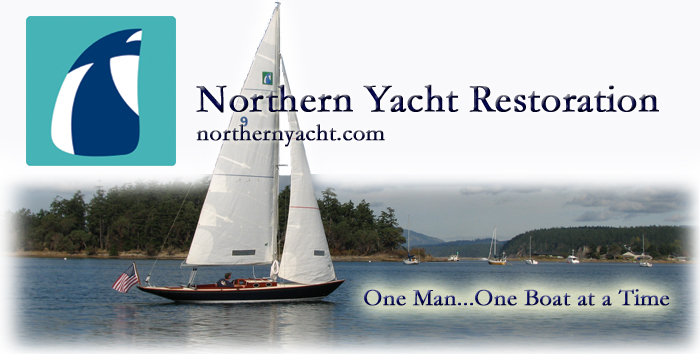 110 Cookson Lane | Whitefield, ME 04353 | 207-232-7600 | tim@lackeysailing.com
Home
| Contact Lackey Sailing |
Conversion Projects
|
Project Logs
|
Tim's Projects
|
Flotsam

Southerly | Tuesday, November 25, 2014

I spent a good chunk of the day finishing up work in the interior, starting with removing all the tape and masking from the trim, ports, and other areas. Then, I reassembled whatever I'd needed to dismantle at the beginning of the project, putting things back the way they'd been, and finished up by installing some additional trim and covers over the wiring and edges of the liner along the hull in the main cabin and v-berth, plus a bookshelf in the main cabin, bits of trim that had been removed sometime before the project arrived here.

Back on deck, I turned again to the patches on the coachroof where the liferaft bracket had been. Now that the epoxy filler in the holes had cured, I used a small sander to grind out a gently dished profile on each bolt location, extending back into the surrounding laminate a bit. Then, I installed small fiberglass patches over the holes, tying the work into the existing laminate around the holes. Similarly, I took care of a small cracked area from a previous repair on the starboard side of the coachroof.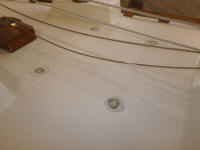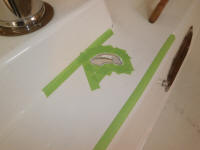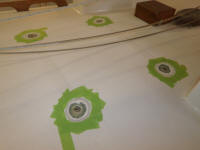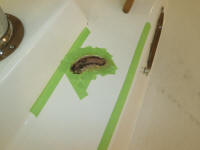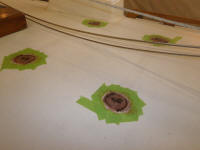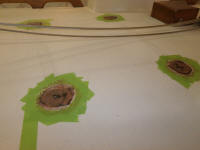 Total Time Billed on This Job Today: 6.5 Hours