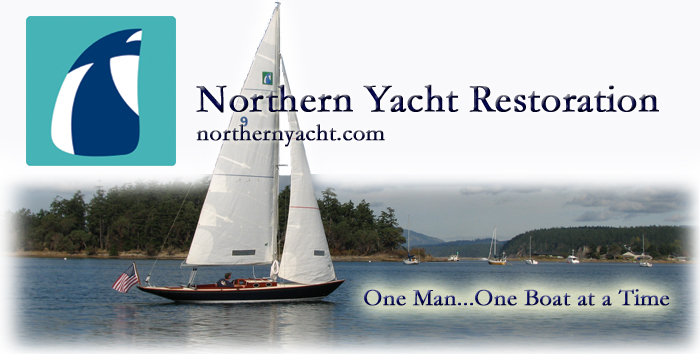 110 Cookson Lane | Whitefield, ME 04353 | 207-232-7600 | tim@lackeysailing.com
Home
| Contact Lackey Sailing |
Conversion Projects
|
Project Logs
|
Tim's Projects
|
Flotsam

Southerly | Wednesday, December 3, 2014

I finished up the work on the forward toerail repair by sanding as needed to remove excess epoxy from the joint and to fine-tune the shape of the graving piece. Afterwards, I applied a coat of Cetol light to the bare wood, bringing this area even with the others before starting maintenance coats of finish later in the day.

With the repairs to the coachroof complete, all that remained was to repaint the area. To hide the repairs, and since it was a relatively finite area, I chose to repaint all the nonskid on the forward part of the coachroof, so to begin I cleaned up the area and then masked off the field areas as required, using the existing pattern lines as a guide.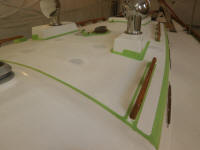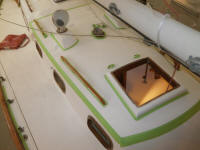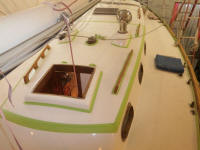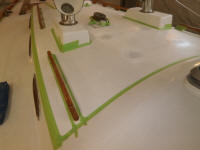 Afterwards, I applied a coat of Kiwigrip nonskid paint, which was what the owner had applied here and elsewhere on the decks during his own refit. This did a nice job of hiding the repaired holes where the liferaft bracket had been and spruced up the whole area. Once I'd completed the work, and given the paint a little time to set up but before curing, I removed the masking tape, a necessary--yet messy and unpleasant--step with this particular paint.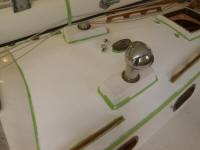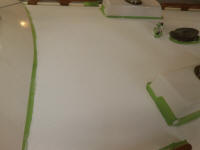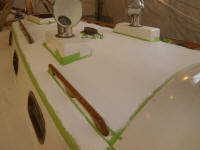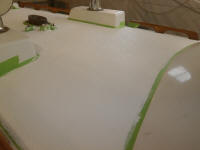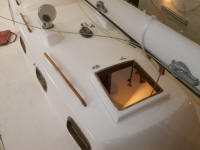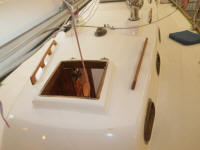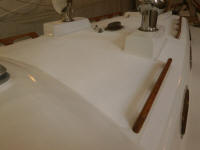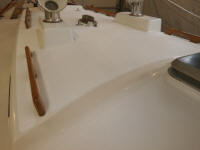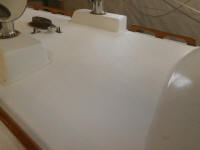 After some odds and ends during what remained of the morning, I spent the afternoon applying the first of a couple maintenance coats of finish (Cetol light) to the exterior woodwork.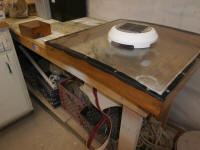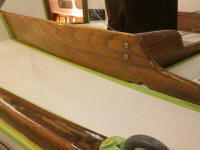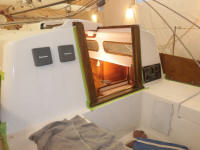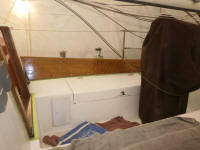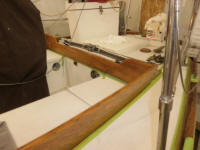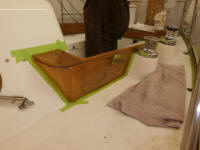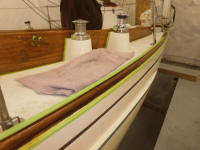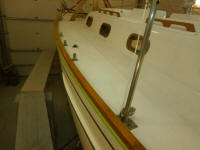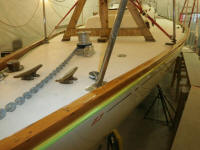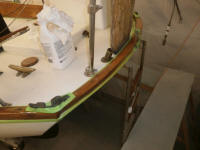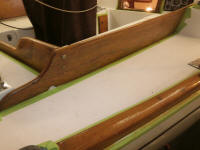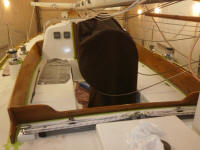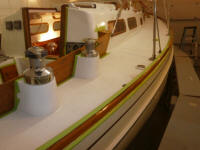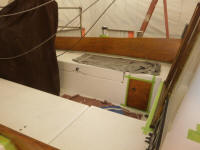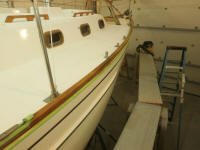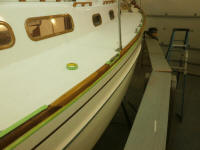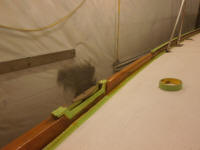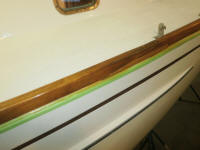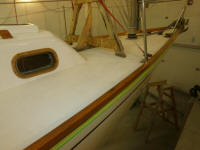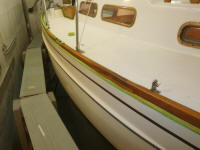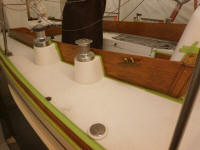 Total Time Billed on This Job Today: 6.25 Hours