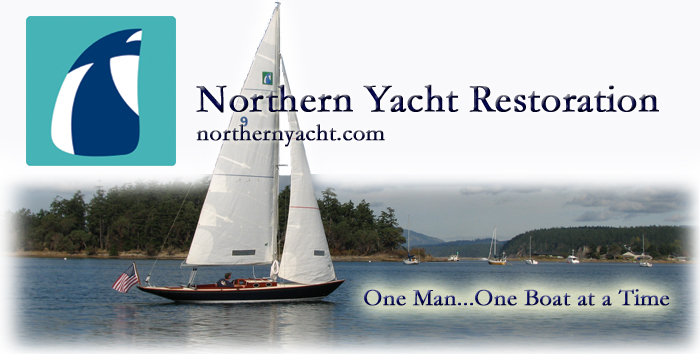 110 Cookson Lane | Whitefield, ME 04353 | 207-232-7600 | tim@lackeysailing.com
Skeedeen | Monday, December 6, 2010

I spent most of the day on the brightwork project, beginning with sanding all the existing surfaces with 220 grit paper to prepare them for the maintenance coats ahead.

Afterwards, I vacuumed and solvent-washed, and applied the first of (probably) two maintenance coats to all areas.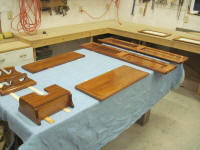 Scattered throughout the day were various discussions between me, the owner, and the graphics shop regarding the new graphics for the transom; by the end of the day, and through several iterations and evolutionary changes, we had nearly squared away the details, and awaited a final proof from the graphics shop.

With some time at the end of the day after varnishing, I removed the old vinyl from the transom.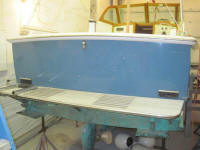 Total Time on This Job Today: 6.25 hours