Skeedeen | Monday, April 13, 2009

A week ago, anticipating some yard equipment downtime for maintenance, I took the opportunity to move Skeedeen from her outdoor storage space into the shop. so that she'd be ready when I was. This meant squeezing two boats indoors for a short while, but I placed the boat so that I could get around her and work where I needed to.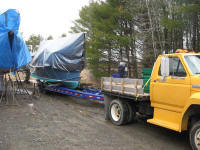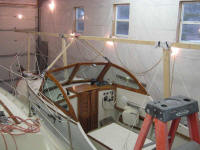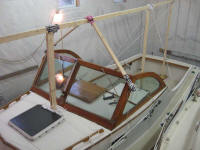 This morning, I began the project officially by removing the winter cover framework. Afterwards, I documented the boat's original condition.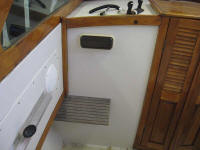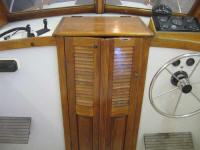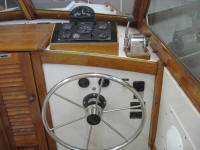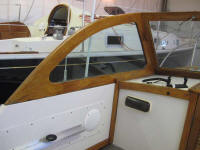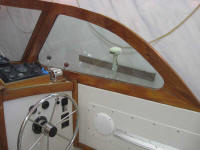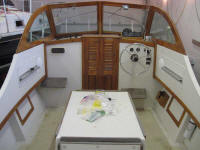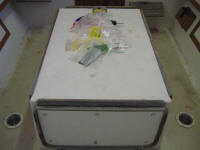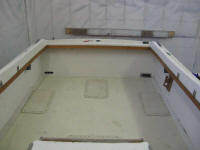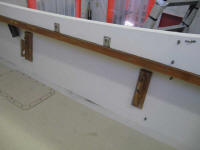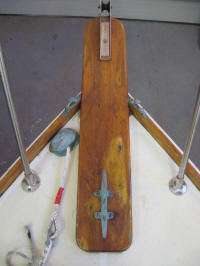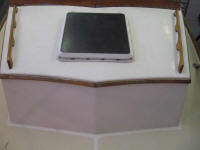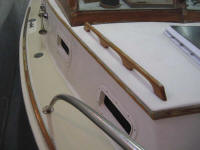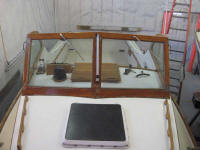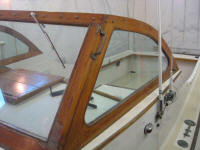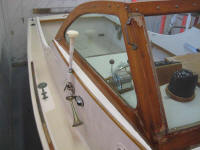 Next, I removed any hardware that was located on the wood to be refinished, and removed any wood trim, doors, and other components that I could in order to make refinishing them more efficient. This process took several hours to complete, using up most of the morning and part of the afternoon. When complete, the woodwork was ready for the project to begin in earnest.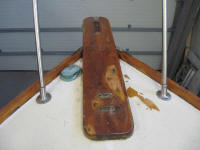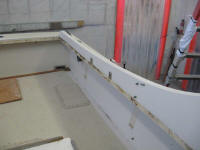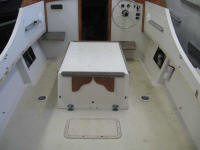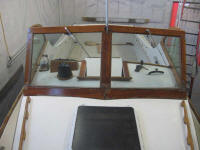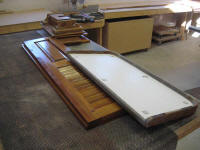 I divided my time between this and another project during the day as I worked to complete the other job and get the boat ready to move outdoors, so I left the actual woodwork stripping and preparation work until tomorrow to begin.

Total Billed Time on This Job Today: 4.5 hours