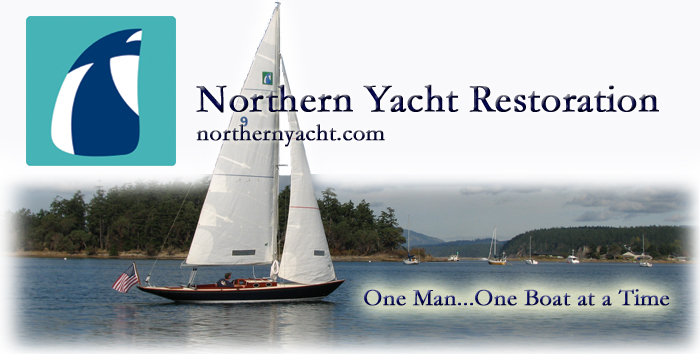 110 Cookson Lane | Whitefield, ME 04353 | 207-232-7600 | tim@lackeysailing.com
Home
| Contact Lackey Sailing |
Conversion Projects
|
Project Logs
|
Tim's Projects
|
Flotsam

S

ailmaster 131

| Friday, September 20, 2013

After sanding the bridgedeck and cockpit once more, the surfaces were approaching their final state of readiness. With the contours where they needed to be, all that remained was spot filling to take care of small voids and pinholes with another light application of fairing filler. I also smoothed in a fillet along the forward edge of the bridgedeck to create a pleasing transition between the horizontal surface and that of the cabin trunk bulkhead.

Elsewhere on deck, I applied a skim coat of fine fairing filler to take care of minor pinholes left in the bulk fairing compound and other small voids, leading up to a final round of sanding in the immediate future to complete the deck surfacing and preparation.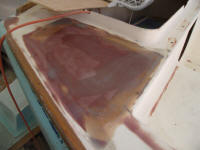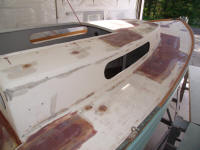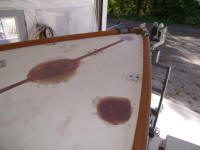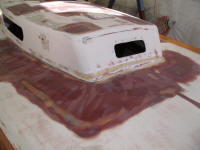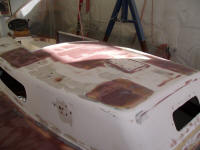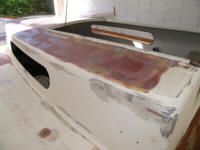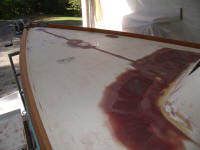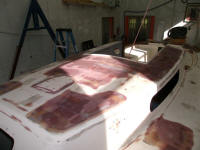 Several bits of exterior woodwork that I'd removed from the boat earlier still required attention: the companionway hatch rails (and attached handrails); the tiller; swashboards; and some companionway trim pieces. I started with scraper and heat gun, and removed what remained of the old finishes from the pieces, then sanded them clean and smooth to remove remaining finish and prepare the wood for refinishing.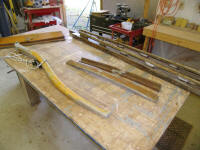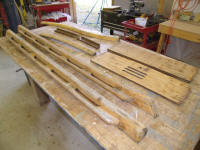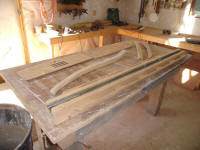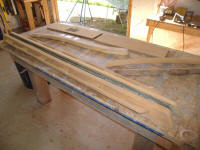 Total Time Billed on This Job Today: 6 hours