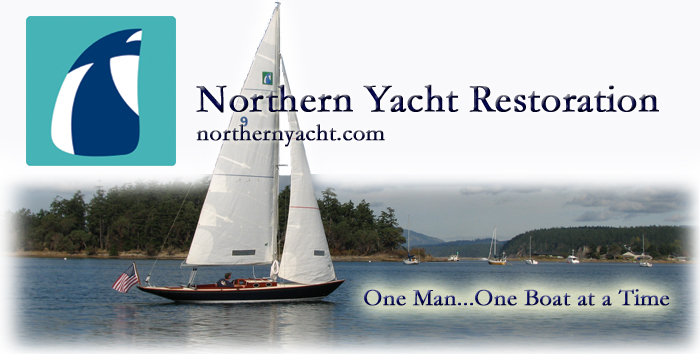 110 Cookson Lane | Whitefield, ME 04353 | 207-232-7600 | tim@lackeysailing.com
Home
| Contact Lackey Sailing |
Conversion Projects
|
Project Logs
|
Tim's Projects
|
Flotsam

S

ailmaster 131

| Tuesday, November 26, 2013

With sufficient buildup of base coats on the cabin sole, I switched to satin varnish for the final coat.

Meanwhile, I continued the base buildup of gloss coats on the companionway ladder.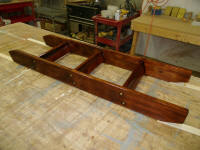 Inside the boat, I unmasked around the bilge areas, but otherwise stayed off the new paint for the moment. Without a need to climb in and out, I went ahead and applied the next coat of finish to the companionway trim.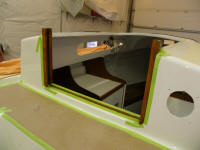 I spent the rest of the morning sorting out the hardware I'd soon be installing, including various bronze pieces that would replace the original aluminum I removed. I made lists of new fasteners for the installation so I could order whatever was needed.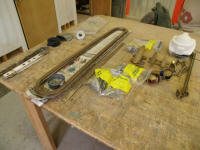 Total Time Billed on This Job Today: 4 hours