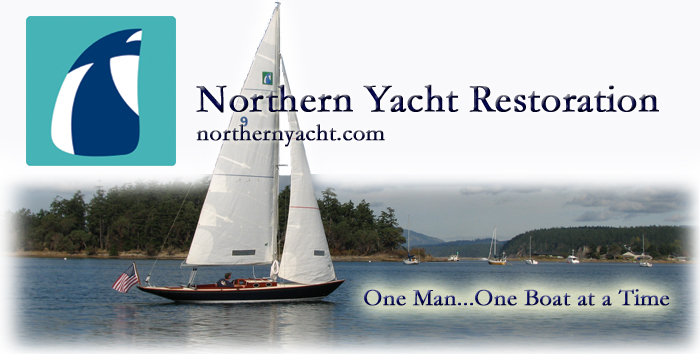 110 Cookson Lane | Whitefield, ME 04353 | 207-232-7600 | tim@lackeysailing.com
Home
| Contact Lackey Sailing |
Conversion Projects
|
Project Logs
|
Tim's Projects
|
Flotsam

S

ailmaster 131

| Monday, November 25, 2013

After lightly sanding the floorboards and companionway ladder, I applied additional varnish to all areas, continuing the buildup as needed.

Now that the interior paint work was complete, I unmasked the various areas, then installed the trim on the new galley cabinets.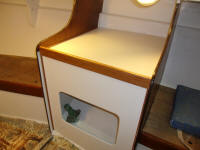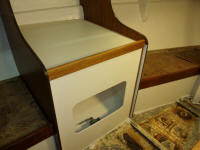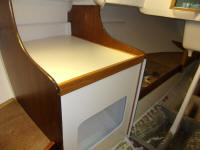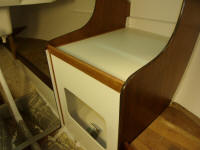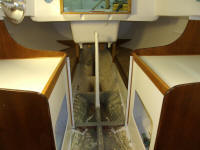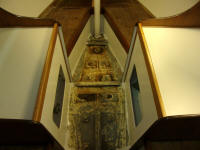 Later, I masked off the bilge and locker areas as required, then, after vacuuming and solvent-washing, I applied a coat of gray Bilgekote to the berth lockers and bilge areas.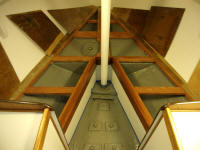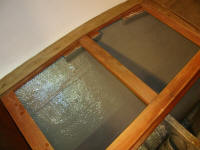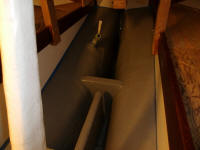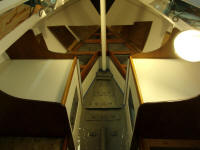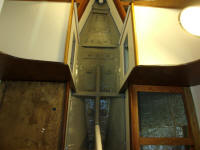 Finally, I masked off the companionway trim and applied the first of three coats of finish to the wood, which I'd previously stripped and sanded.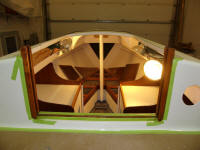 Total Time Billed on This Job Today: 6.5 hours