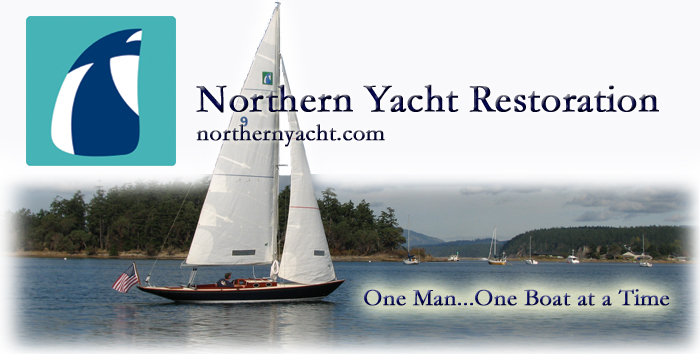 110 Cookson Lane | Whitefield, ME 04353 | 207-232-7600 | tim@lackeysailing.com
Home
| Contact Lackey Sailing |
Conversion Projects
|
Project Logs
|
Tim's Projects
|
Flotsam

Patience | Friday, June 19, 2015

Over the past days, I'd finished up the varnish work on the tiller. Now, I reassembled the bracket and reinstalled the tiller in the cockpit.

With work complete for now, I moved the boat outdoors, where she'd await transport to the coast for launching a little later in the season. Once reblocked and supported, I painted the patches where the jackstands had been. I also noticed that the "i" in the name was missing the dot that it was supposed to have, so I ordered a pair of dots from the vinyl shop to properly complete the name.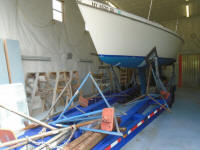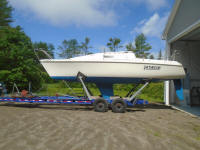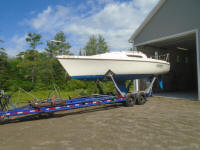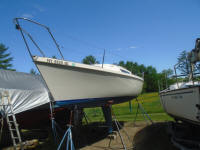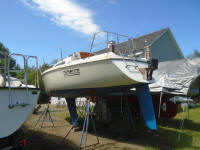 Total Time Billed on This Job Today: 1.5 hours
0600 Weather Report:
Sunny (missed the temperature observation). Forecast for the day: sunny, around 80.