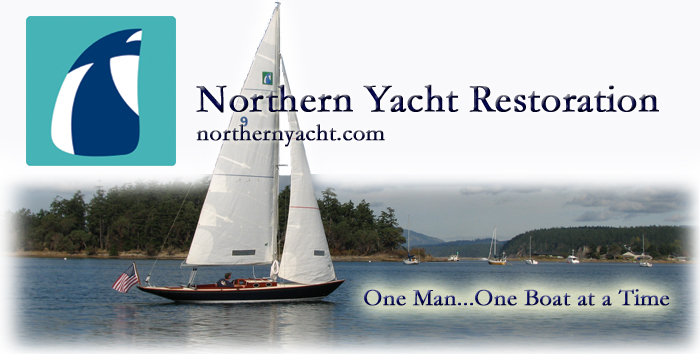 110 Cookson Lane | Whitefield, ME 04353 | 207-232-7600 | tim@lackeysailing.com
Home
| Contact Lackey Sailing |
Conversion Projects
|
Project Logs
|
Tim's Projects
|
Flotsam

Patience | Thursday, June 18, 2015

One detail remaining before completing the project was to apply new graphics, chosen by the owner, for the name. After working out sizing information and obtaining proofs from my local vinyl shop, and ultimately picking up the new vinyl, I installed it on each side of the boat, choosing a location on the quarter several inches below the gunwale.

Total Time Billed on This Job Today: 2.75 hours
0600 Weather Report:
42°, sunny. Forecast for the day: sunny, 70s.