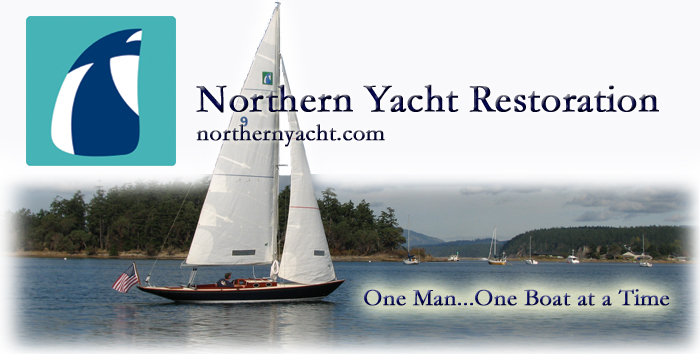 110 Cookson Lane | Whitefield, ME 04353 | 207-232-7600 | tim@lackeysailing.com
Home
| Contact Lackey Sailing |
Conversion Projects
|
Project Logs
|
Tim's Projects
|
Flotsam

Patience | Monday, June 8, 2015

Most of the work list for this short phase of the project was checked off, but a few small items remained.

To begin, I stripped old varnish from the tiller, and sanded it smooth to prepare for varnish. Then, I applied a sealer coat of varnish, the first of many to come.

Preparing for another task in the boat, I noticed that the drain hose for the anchor well was well-aged, so I replaced it and secured it with new clamps.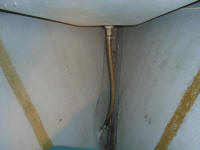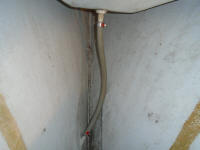 The boat featured a series of fabric panels that hung from a track along the deck edge and covered the raw interior of the hull, and also provided lightweight stowage areas. These had originally been secured with Velcro strips, which had failed in most areas. To prepare for new strips and encourage fresh adhesion, I removed old vestiges of adhesive from various areas of the boat.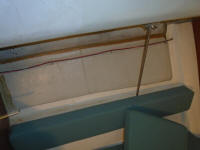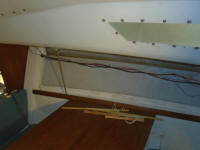 Afterwards, I reinstalled the various panels as required. The new Velcro would be here soon, which would complete the installation by securing the bases and sides of the panels.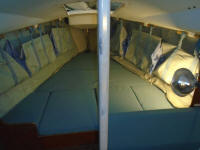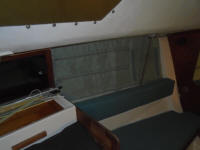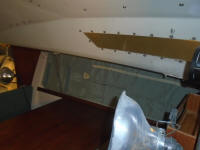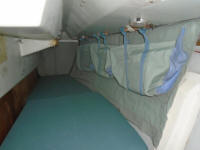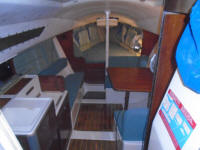 Total Time Billed on This Job Today: 3.5 hours
0600 Weather Report:
Showers, 50°. Forecast for the day: showers, 60.