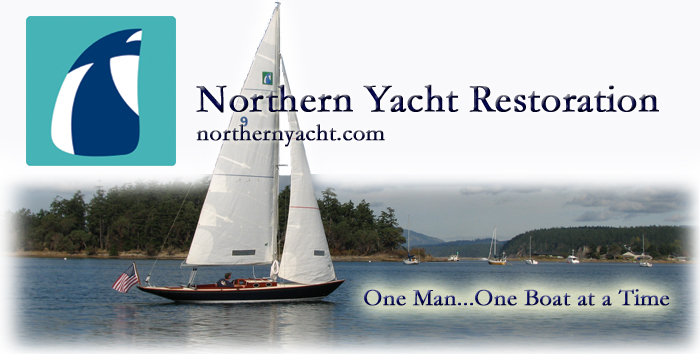 110 Cookson Lane | Whitefield, ME 04353 | 207-232-7600 | tim@lackeysailing.com
Home
| Contact Lackey Sailing |
Conversion Projects
|
Project Logs
|
Tim's Projects
|
Flotsam

Ms Lynne G | Wednesday, October 22, 2014

I continued varnish work on the interior and trim. The icebox hatch and companionway step assembly looked pretty good, so I installed the hardware and original teak step.

Next, after final preparations, I painted the two aft lockers in the cockpit, and the undersides of various hatched from the boat.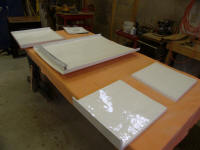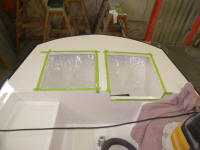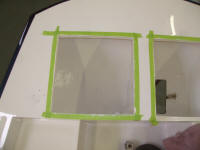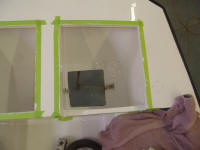 Earlier, I'd primed the small panel for the galley door; now, after sanding, I applied a coat of cream-colored paint to the inside face of the panel.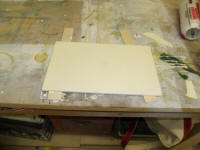 Later, I picked up the new name and numbers for the boat, which I'd install soon, and by the time I got back my new bottom paint was on hand, so I gratefully painted the bottom once more, with much more attractive results.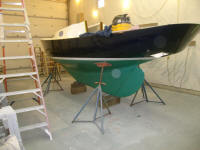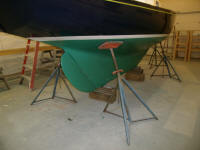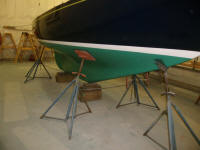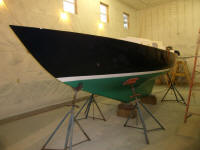 Total Time Billed on This Job Today: 6.75 Hours