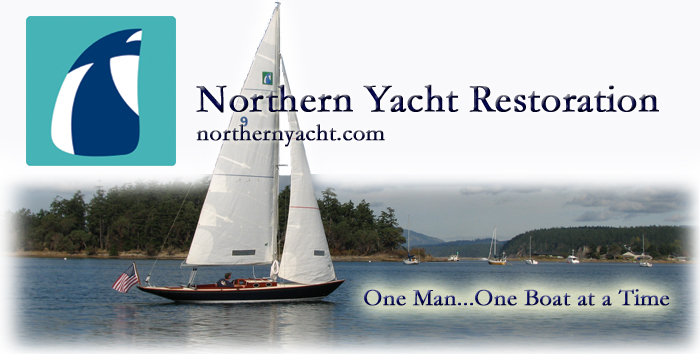 110 Cookson Lane | Whitefield, ME 04353 | 207-232-7600 | tim@lackeysailing.com
Home
| Contact Lackey Sailing |
Conversion Projects
|
Project Logs
|
Tim's Projects
|
Flotsam

Ms Lynne G | Monday, November 10, 2014

As usual, I began the day by sanding the coamings to prepare them for varnish late in the day.

Over the course of the day, I worked on installing most of the remaining deck hardware, starting at the bow with the stem fitting. After a dry-fit, which allowed me to drill the final bolt hole through the top of the fitting into the deck, I installed the fitting with new bolts and sealant.

Staying at the bow, I worked on the mooring cleat, first preparing the holes with drill and 5/16-18 tap and my habitual countersink at deck level. Afterwards, I installed the cleat with new fasteners and sealant, and a fiberglass backing plate belowdecks that I'd made and painted earlier.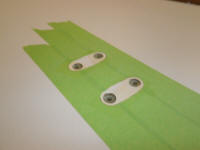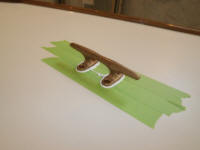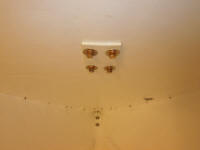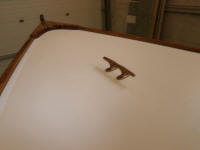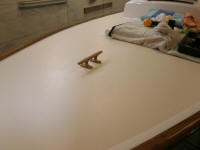 At the stern, I installed the backstay chainplate.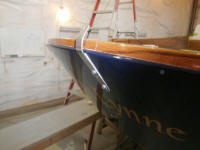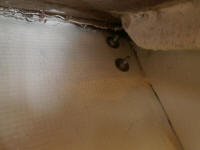 Next, I prepared the fastener holes and installed the new stern mooring cleats.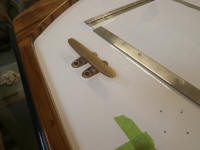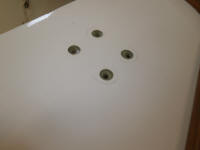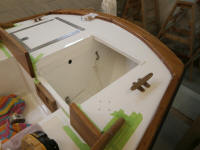 Wrapping up work at the stern, I installed new bronze chocks and a flagpole socket.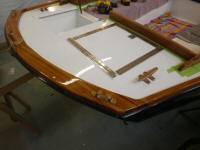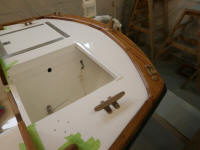 Back at the stem, I installed a pair of 6" bronze Skene chocks.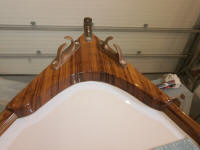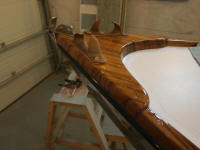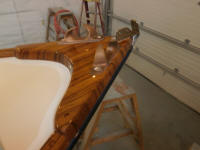 Next, I installed the genoa tracks. Sorry, my new camera is a piece of junk and takes blurry pictures about 1 in 3, so despite trying to take duplicate photos in every instance, I have been losing various views taken along the way.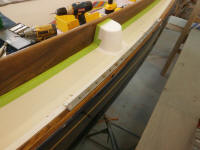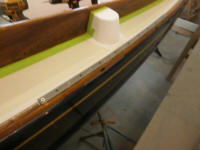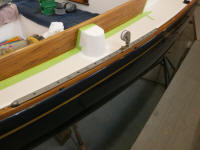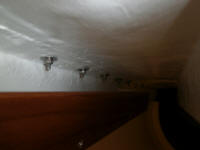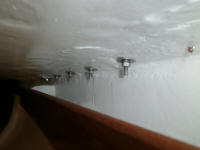 The final hardware to install for now was a series of fairleads for the roller furling control line, starting near the stem with a deck-mounted block.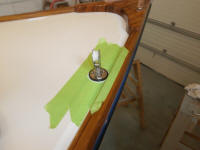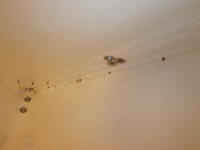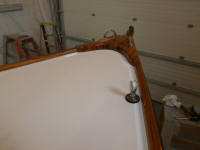 To lead the line aft from there, I installed three bullseye fairleads, spaced as needed along the starboard rail and past the winch island. The line would eventually be terminated at the coaming-mounted jib sheet cleat, which installation would await the completion of coaming varnish. For each of these fittings, I drilled and tapped the deck for machine screws, and installed the fittings with sealant.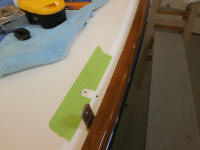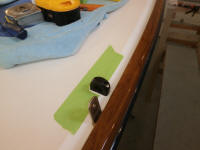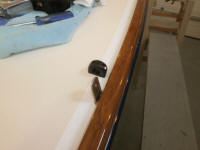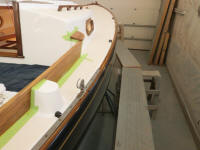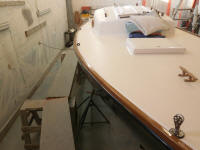 For now, that wrapped up the hardware installation, but once the coamings were done, there were a few more things to install: winches, jib sheet cleats, and the mainsheet hardware, all of which I chose to leave off for now since finishing the coamings would be easier.

To that end, after final preparations and cleanup, I applied a sixth coat of varnish to the coamings.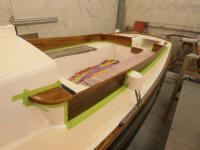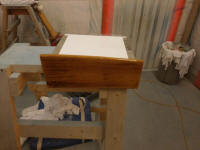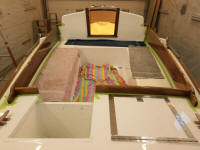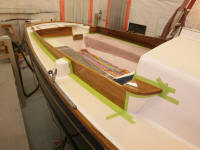 Total Time Billed on This Job Today: 8.5 Hours