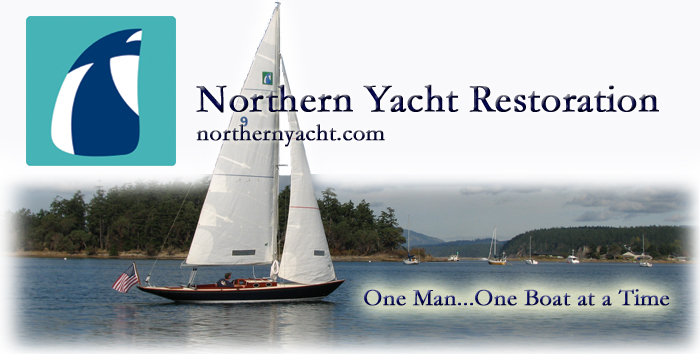 110 Cookson Lane | Whitefield, ME 04353 | 207-232-7600 | tim@lackeysailing.com
Home
| Contact Lackey Sailing |
Conversion Projects
|
Project Logs
|
Tim's Projects
|
Flotsam

Ms Lynne G | Friday, November 7, 2014

To begin, I indulged my habit of sanding all the brightwork first thing, preparing it for varnish late in the day. Afterwards, I vacuumed and solvent-washed, though I'd repeat these steps later after the day's work to ensure the wood was clean.

I spent the morning working in the interior and wrapping up the details there. The original gelcoated liner and interior pan, which made up most of the interior, was in fair condition, and I spent some time cleaning and polishing the fiberglass to improve its appearance, though we'd decided at the onset of the project to leave this essentially alone beyond the cleaning.

Later, I reinstalled the long, varnished fiddles along the shelves on each side, then assembled and installed the new cabinet door in the galley with new brass hardware. I installed the companionway step assembly and adjusted the new catch to work properly, and installed some simple painted plywood covers over the holes left from the now-defunct electrical system (panel and battery switch). Finally, I reinstalled the newly-varnished trim pieces along the inside edges of the companionway opening.

Next, I turned to the lazarette hatch, and reassembled and installed it with its stainless steel edge bands and hinge, using new #6 machine screws and nuts (and sealant).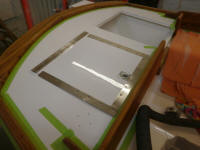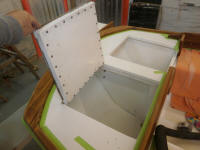 Later, I installed the hinge on the foredeck hatch, and installed the hatch in place on its coaming, along with a new brass hook to secure it from within.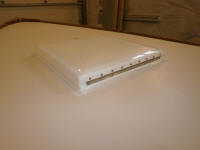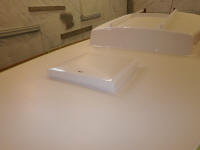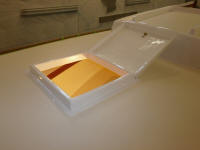 While I was in the area, I decided to install the mast step, using new 5/16" fasteners and plenty of sealant.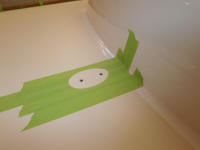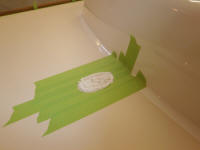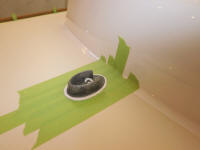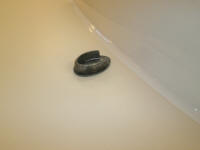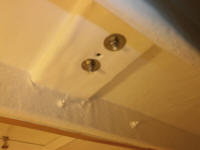 After final cleanup and preparations, I applied another coat of varnish to the cockpit coamings.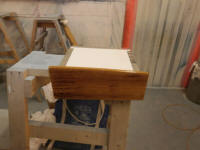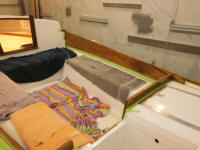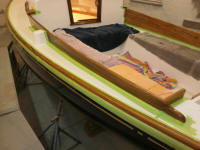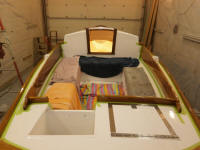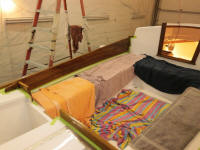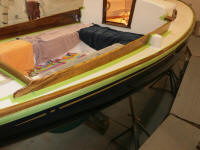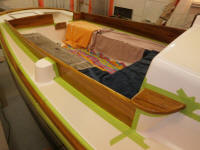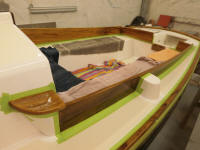 When the coamings were done, I moved on to the toerail, and applied another coat of varnish.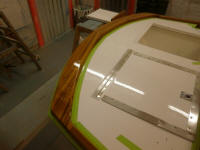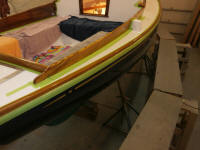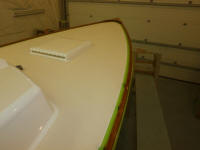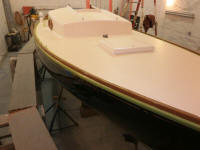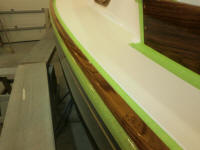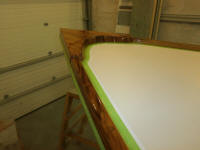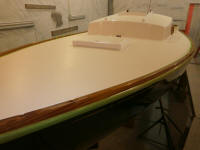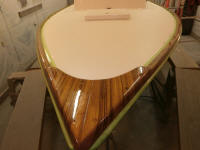 Total Time Billed on This Job Today: 7.75 Hours