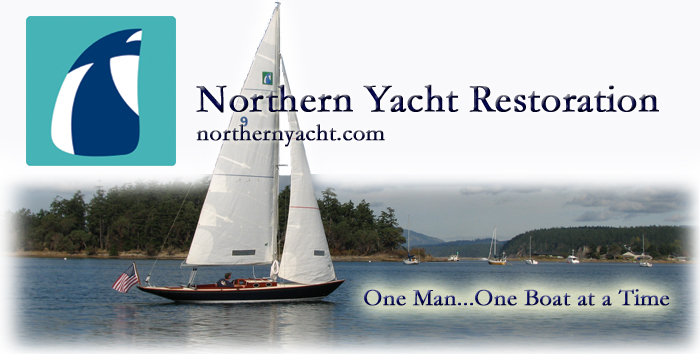 110 Cookson Lane | Whitefield, ME 04353 | 207-232-7600 | tim@lackeysailing.com
Home
| Contact Lackey Sailing |
Conversion Projects
|
Project Logs
|
Tim's Projects
|
Flotsam

Ms Lynne G | Friday, August 22, 2014

The first order of business was to strip the boat of all loose gear, cushions, and so forth. Later in the morning, I met with my upholstery contractor so he could get the basic information he needed to generate a quote for replacement interior cushions. Some of the gear headed straight to the trash bin.

The original deck hardware was a sort of mishmash of stock equipment with various past owner add-ons. In any event, it all needed to be removed for the work ahead.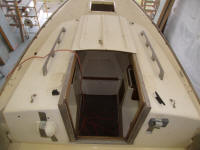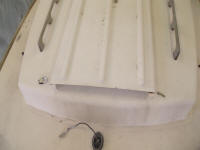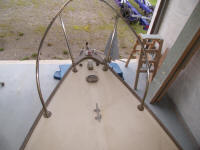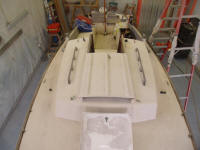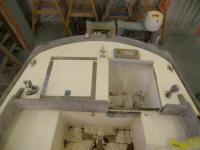 During the day, starting at the bow and systematically working my way aft, I removed all the hardware from the decks, cockpit, and coachroof.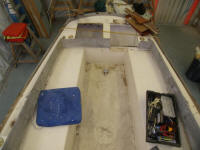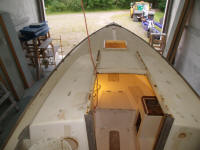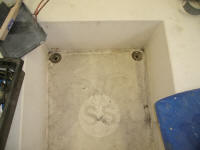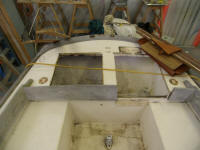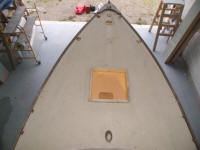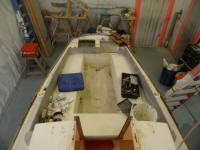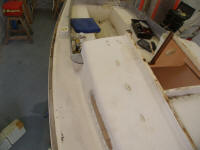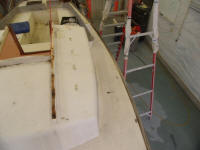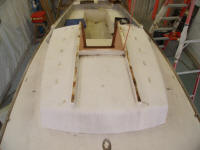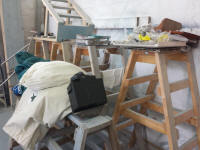 I removed the original plastic deadlights and frames. The owner was choosing to replace these with new bronze deadlights, so I'd be patching the original holes as part of the deck preparation process.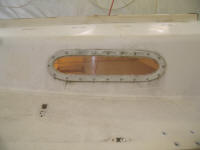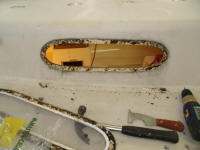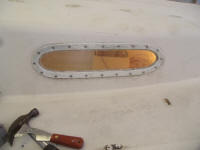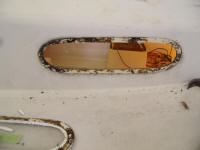 Inside the boat, while I was working my way through the deck hardware, I also found opportunity to remove various existing installations that were no longer needed nor desired, including extraneous add-on tables and storage units. I'd no idea what the yellow goo I found beneath the wooden storage box at the companionway was.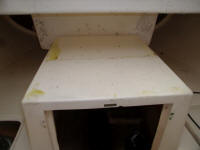 There was an electrical system on the boat, and the owners chose to remove it entirely, so while working in the area beneath the companionway I pulled out the wiring there, along with the battery and panels. I'd remove other wiring later.

The bilge was full of water, and of course I dropped a couple tools down there, so since we had plans to install a bronze garboard drain anyway (why aren't these on every boat to begin with), I drilled a hole in the keel near the bottom of the bilge sump, allowing the water to drain out. Afterwards, I could continue work in the area.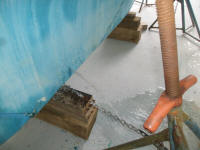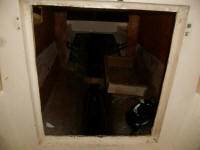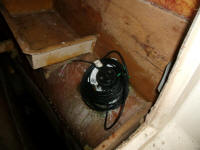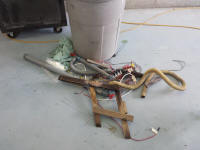 The cockpit scuppers featured old gate valves, plastic connectors, and old hose, and these would need to be replaced. I'd already noted the old galley sink drain would require replacement. I'd remove these fittings, along with the old (and now defunct) depth transducer and speedo units.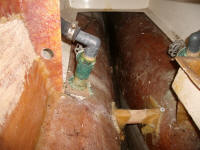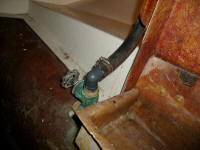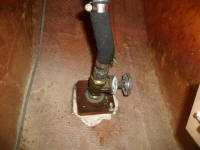 The old water tank and system was deemed obsolete and unwanted, so I removed the tank from the starboard quarterberth, along with the nasty old plumbing and sink hand pump.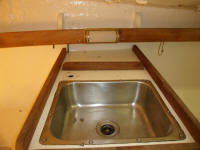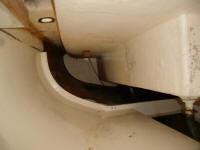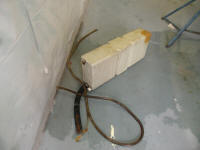 Meanwhile, I removed the long fiddles from the two side shelves running throughout the cabin, and set them aside for refinishing.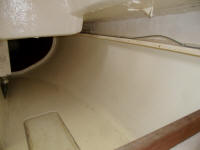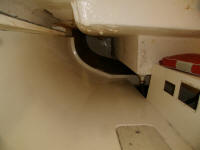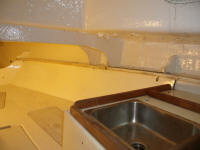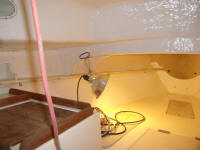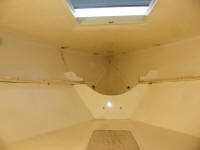 The cockpit sole around the rudderpost was cracked, and it appeared there were some core issues within. I'd delve further into this later, as I got into the deck work.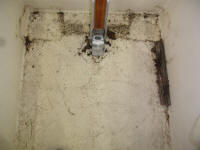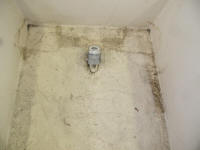 Total Time Billed on This Job Today: 8 Hours