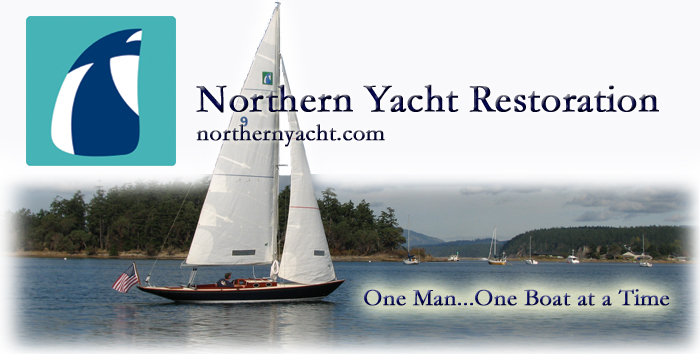 110 Cookson Lane | Whitefield, ME 04353 | 207-232-7600 | tim@lackeysailing.com
Home
| Contact Lackey Sailing |
Conversion Projects
|
Project Logs
|
Tim's Projects
|
Flotsam

Khasanah | Monday, April 1, 2013

To begin, I washed and lightly sanded the new chainplate structures and inside patch over the head through hulls.

Before continuing work on the coach roof, I built a simple support structure beneath the deck to ensure that the coachroof would retain its shape during the recoring process.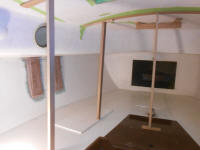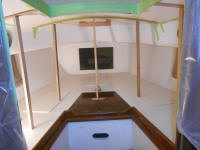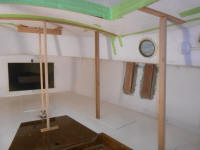 After cleaning up the edges and beneath the flanges of the coachroof with sandpaper, I laid out and cut new 3/8" balsa core to fit the space, with smaller pieces extending beneath the flanges as needed to fill the spaces.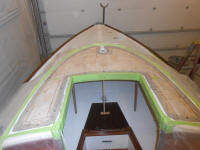 With the dry fit complete, I made final preparations to install the core, beginning with thoroughly cleaning the coachroof and wetting out the core pieces with resin. Then, I installed the core in thickened epoxy adhesive, working quickly through all the various pieces' installation, before pressing the core into the adhesive with weight from above.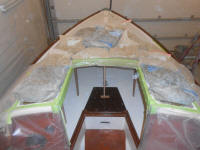 The vinyl woodgrain appliqué the owner requested for the transom arrived ahead of schedule, and with some time on hand in the afternoon I decided to install it. Installation was a bit of a learning experience with this unfamiliar material. No trees were harmed in the making of this transom.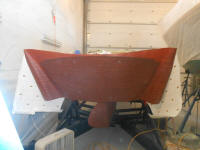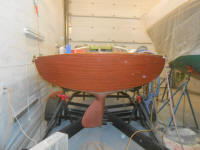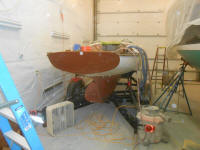 Total Time on This Job Today: 5 hours