Hattie Mae | Friday, June 19, 2009

The spray painting was now complete, so I spent the first part of the morning cleaning up and storing the spray equipment and paint, and removing all the tape, paper, and plastic to expose the boat in her entirety once more. Red bottom paint, to be applied by the owner, would come later and would round out the boat's appearance.

I vacuumed the decks to remove paint dust and debris that had settled there during the plastic removal, and then turned to the job of masking off all the white-painted deck areas to prepare for painting the nonskid field portions.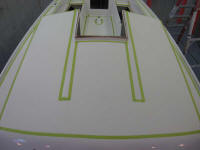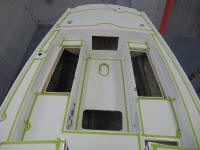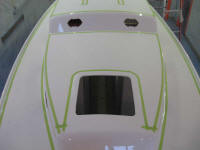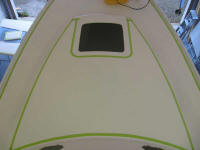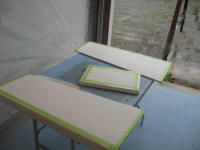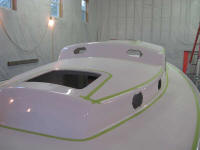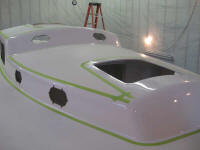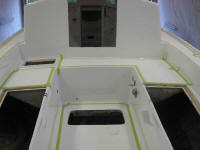 With the taping complete, I solvent-washed the decks and roller-applied the first of two coats of white one-part polyurethane nonskid paint, leaving this to cure overnight.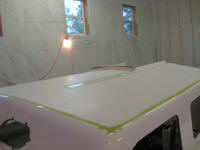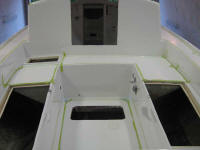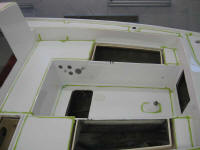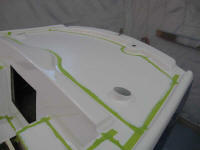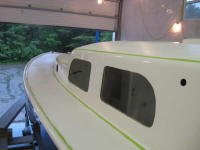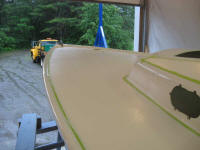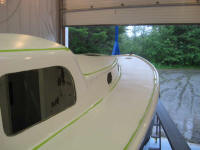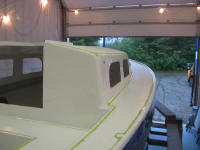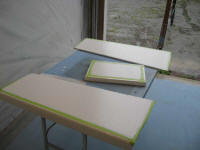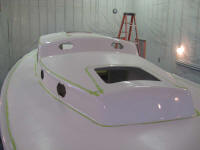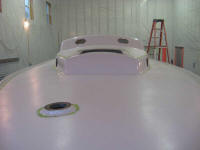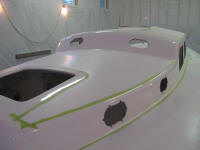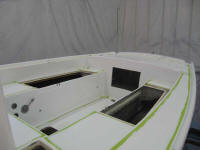 Total Time Billed on This Job Today: 4.75 hours