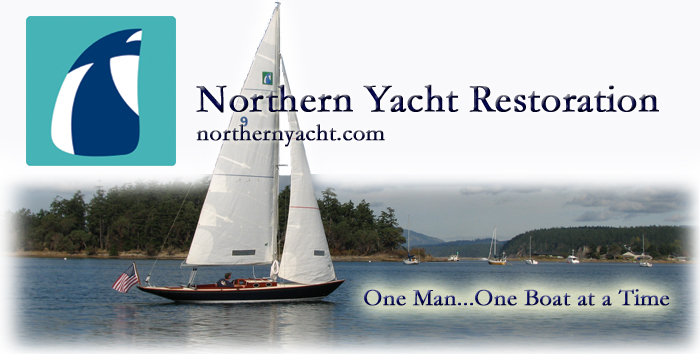 110 Cookson Lane | Whitefield, ME 04353 | 207-232-7600 | tim@lackeysailing.com
Home
| Contact Lackey Sailing |
Conversion Projects
|
Project Logs
|
Tim's Projects
|
Flotsam



Ensign #1212

| Thursday, May 22, 2014

During the morning session, I sanded the hull and decks, again with 220 grit paper, to remove excess fine fairing compound. This process left only small amounts of the compound in the voids and pinholes, as desired.

Later, I thoroughly vacuumed, blew off, and solvent-washed the surfaces once more and inspected them closely for any remaining areas that might require one more round of filler. I found just a few areas that could stand another application.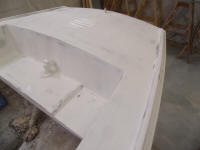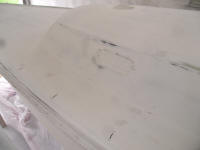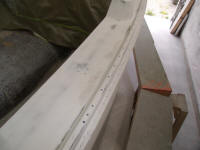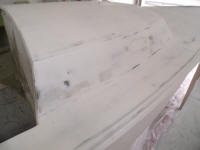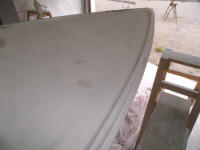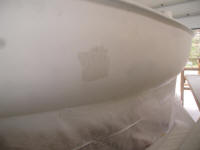 Total Time Billed on This Job Today: 5 Hours