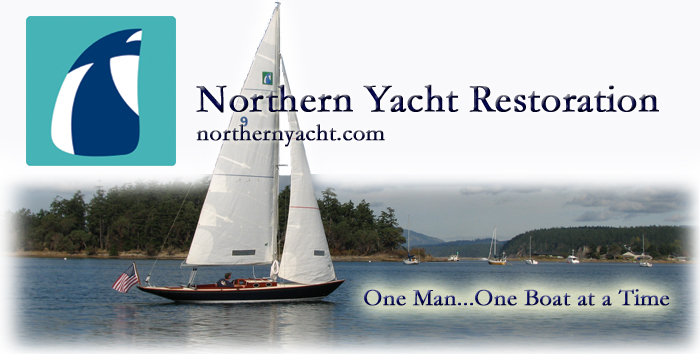 110 Cookson Lane | Whitefield, ME 04353 | 207-232-7600 | tim@lackeysailing.com
Home
| Contact Lackey Sailing |
Conversion Projects
|
Project Logs
|
Tim's Projects
|
Flotsam



Ensign #1212

| Tuesday, June 3, 2014

I spent the day on woodwork duty. To begin, I continued working through the pile of cockpit seat boards (and related trim) that I'd stripped earlier. Several of these pieces still required a thorough sanding with 80 grit paper on a vibrating finish sander; this helped clean up any remaining old finish and even out the texture, smooth the surfaces, and started down the road towards cleaning and brightening the boards for refinishing. Later, once I'd sanded all the wood, I planned to bleach the weathered wood to try and brighten and even out the color.

Four of the seating planks from the starboard side required replacement, as the aft ends had rotted out. I spent most of the remaining time during the day preparing the stock for the replacements, including thickness planing the rough stock, milling a straight edge, and milling the blanks to their required 3" x 7/8" dimension.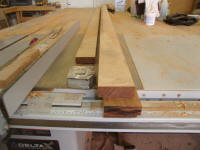 Next, I used the original boards to determine the final ends of the new planks, cutting each end as required to match the original planks' lengths and end-cut angles. I left the aft ends a bit long for final fitting and shaping later.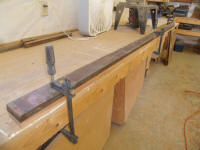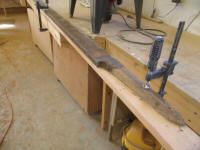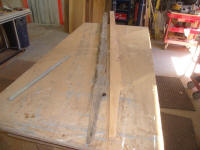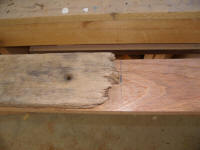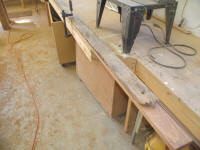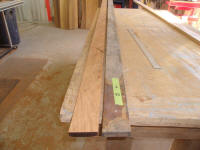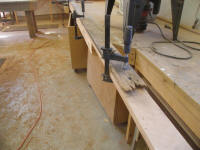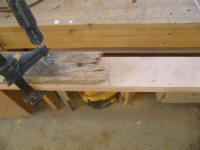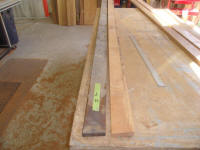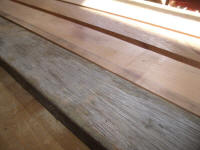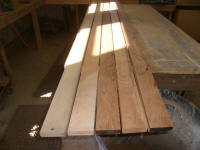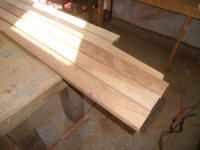 With the milling complete, I sanded the boards smooth with 80 grit to match the progress on the original seat planks.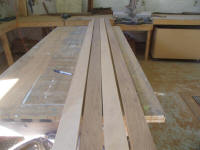 Total Time Billed on This Job Today: 6 Hours