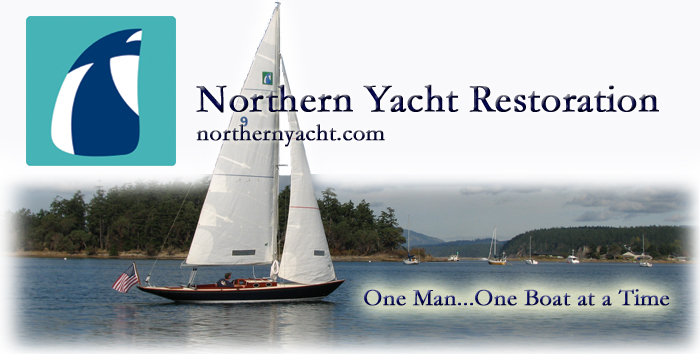 110 Cookson Lane | Whitefield, ME 04353 | 207-232-7600 | tim@lackeysailing.com
Home
| Contact Lackey Sailing |
Conversion Projects
|
Project Logs
|
Tim's Projects
|
Flotsam



Ensign #1212

| Tuesday, August 19, 2014

Pretty much the final task to complete was to install new stainless steel caps over the forward ends of the rubrail. These came as part of the Ensign rubrail kit I purchased for the job.

Installation was straightforward. I had to barely pare down the rubrail profile to ensure a tight fit for the caps, after which I drilled holes through the caps (the caps had holes already in place), rubrail, and flange. I bolted the caps in place with #10 bolts. At the transom, I removed the clamps from the corners, pleased to find that the rubrail stayed in place.

To cover the mast hole at the partners and keep water out of the cabin when the boat had to go back outdoors, I built a simple gasketed plywood cover, secured with a bolt and narrow strip of wood beneath to hold it tightly in place.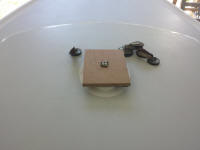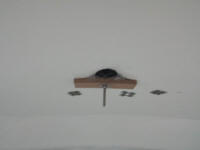 Other than some cleanup and minor final details, this completed the project. To see where the boat started a few months ago, please follow the link below:

Pictures from the beginning of the project on April 15, 2014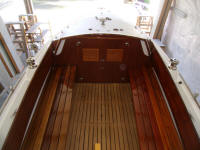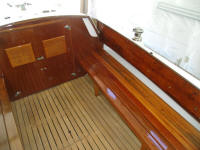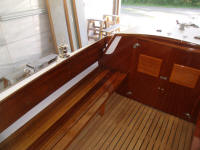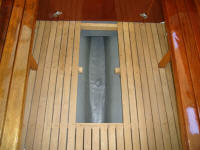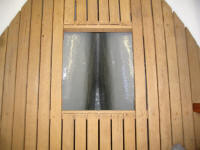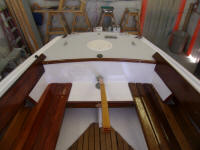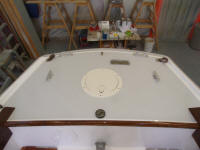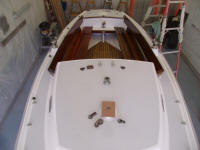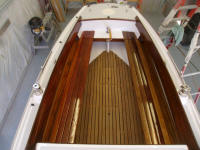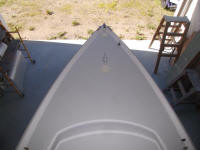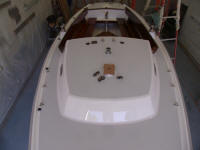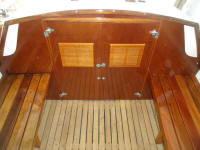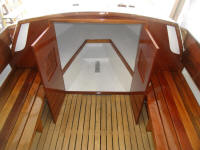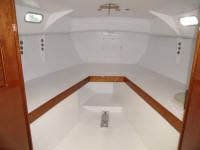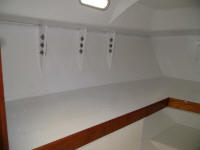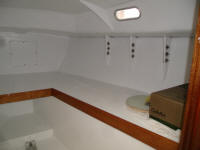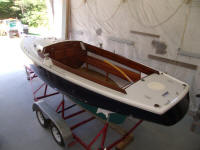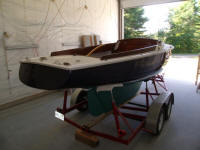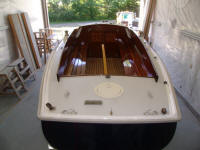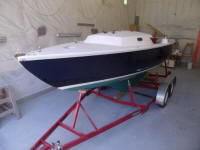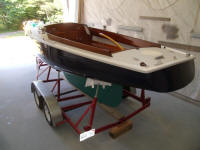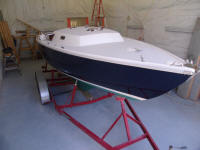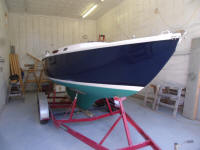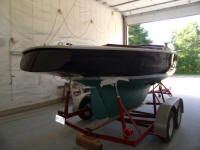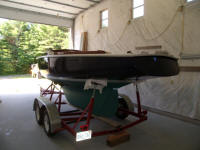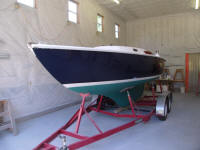 Total Time Billed on This Job Today: 1 Hour