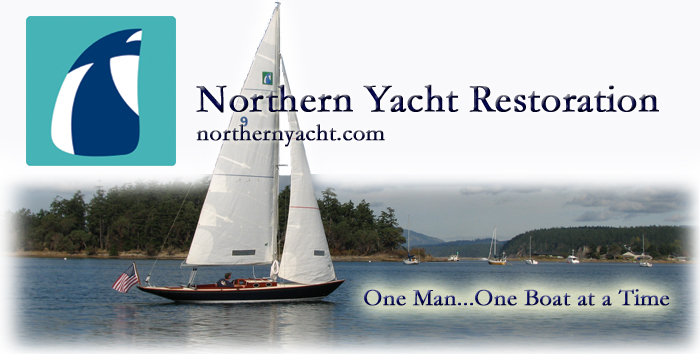 110 Cookson Lane | Whitefield, ME 04353 | 207-232-7600 | tim@lackeysailing.com
Home
| Contact Lackey Sailing |
Conversion Projects
|
Project Logs
|
Tim's Projects
|
Flotsam

Ashantee | Monday, May 4, 2015

I had a brief list of small projects remaining before I could call my work basically complete. We still awaited the new cushions and canvas, which hopefully would be done soon.

Now that the final bits of brightwork were complete, I spent a little time reinstalling the cockpit table and drink holder, and checked the swashboards for fit and final appearance.

I loaded back all the gear and equipment that I'd originally removed from the cabin and cockpit lockers at the beginning of the project, and made a final pass through the cabin to clean up as needed.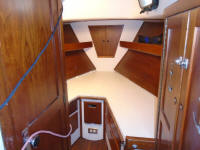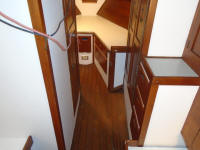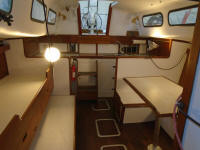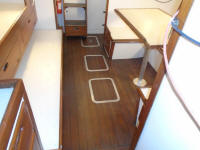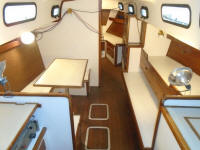 On deck, I did a final cleanup as well.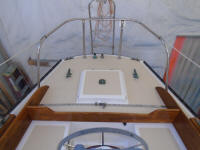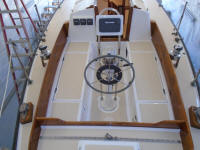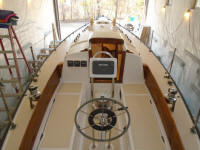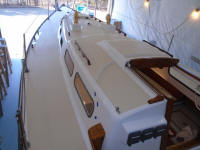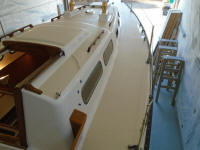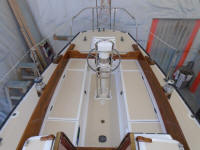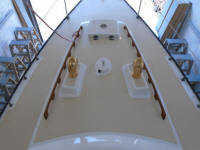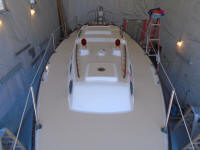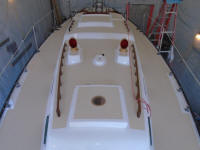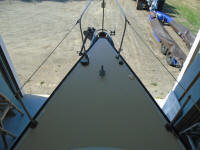 Since I planned to leave the boat indoors till its transport truck arrived, I installed the two bilge drain plugs, using a bit of sealant to ensure the threads held securely.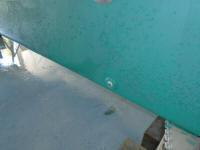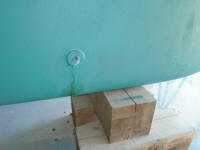 As a final preparation, I ran some water into the water tank and flushed out the system to remove remnants of antifreeze from winterizing. Once I'd flushed the system as clean as possible, I filled the water tank to be ready for the season. Here's one minute or so of your life you'll never get back:

Don't see a video player above? Click here to go directly to the video.


Total Time Billed on This Job Today: 4 Hours

0600 Weather Report:
35°, clear, calm. Forecast for the day: sunny, highs in the 70s. Windy.