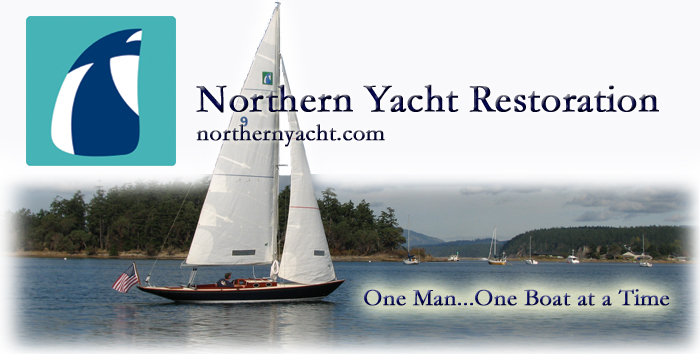 110 Cookson Lane | Whitefield, ME 04353 | 207-232-7600 | tim@lackeysailing.com
Home
| Contact Lackey Sailing |
Conversion Projects
|
Project Logs
|
Tim's Projects
|
Flotsam

Ashantee | Friday, March 20, 2015

Before I could continue work on the hull, I'd need to give the fresh paint additional cure time. There was little else I could do but to remove the masking at the lower edge of the new topsides paint, exposing the eventual bootop area. I'd continue work on the boot in the near future.

Meanwhile, I finished my hardware/fasteners list, checked it against stock already on hand, and ordered what I needed to fill out the list. Then, I turned to the six bronze opening ports, the last remaining items still requiring cleanup and prep before reinstallation. I ordered new gasket material to replace the old, cracked rubber that sealed the opening part of the port, and would install that later, once it arrived.

Each of the six looked more or less the same, so for illustrative purposes I've highlighted only one. These ports were originally installed with a dense, oily, sticky bedding compound, which fortunately was easy enough to scrap away--these ports had fortunately escaped the wrath of the siliconeologist who'd felt a need to apply his vile creation to every other installation on the boat.

In each case, I removed old sealant, scraped the faying surfaces as clean as possible, and solvent-washed as required. I left the weathered bronze surfaces alone, other than a light pass with a mild abrasive pad followed by solvent wash to remove staining, old sealant, or paint splotches without affecting the verdigris.

I reserved the old fasteners, though I planned to use new ones in the installation. These fasteners were custom-cut to length, but since they were through-bolts rather than blind, it no longer mattered to keep them in their original positions, which I'd striven to do upon removal.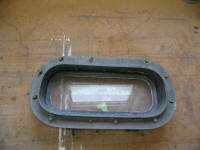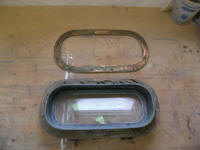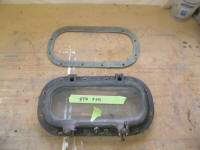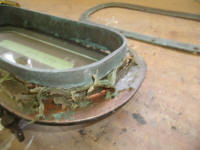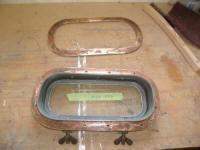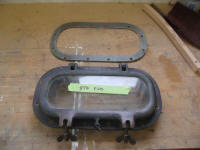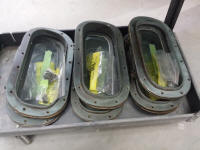 Total Time Billed on This Job Today: 5.25 Hours

New Feature: 0600 Weather Report (installed largely for my own future reference and interest)
Clear, calm, -5°F. Forecast for the day: Partly sunny, highs approaching 32°, light wind.