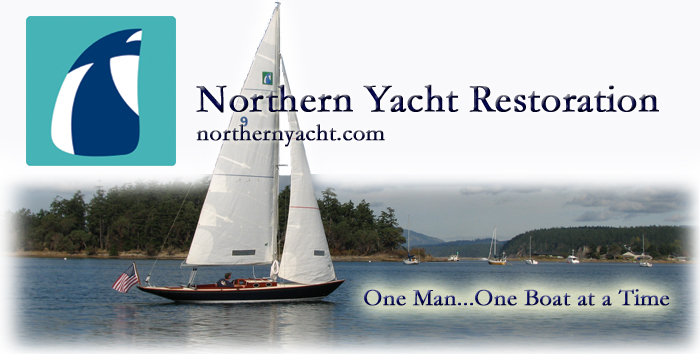 110 Cookson Lane | Whitefield, ME 04353 | 207-232-7600 | tim@lackeysailing.com
Home
| Contact Lackey Sailing |
Conversion Projects
|
Project Logs
|
Tim's Projects
|
Flotsam

Ashantee | Wednesday, January 21, 2015

After a quick water wash, I sanded the newly laminated areas of the deck, plus those areas on the coachroof and poop deck where I'd applied filler and new fiberglass earlier.

I continued preparing new fiberglass material for the coachroof laminate, eventually cutting four layers of the material to cover the area, with the seams of each layer staggered from the one beneath.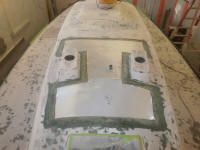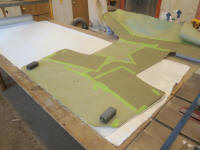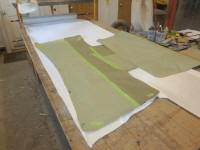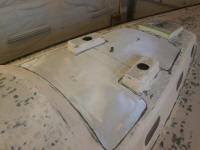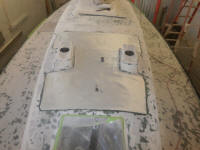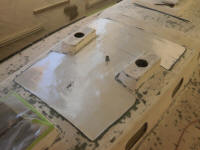 Before beginning the lamination process, I applied some thickened epoxy filler to the mast step area, filling the edges and bringing the area flush with the surrounding core, as it was just slightly lower. I also filled the core kerfs and any gaps around the edges as needed.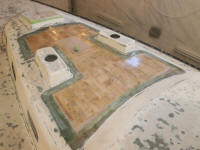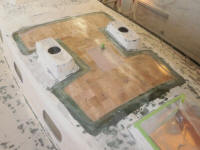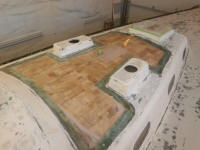 I began the lamination with two layers of material extending just over the core, to bring that surface even with the surrounding flanges. To ease the passage of the next layers of material onto the flanges, after the first two layers had begun to set up during a break, I applied some thickened epoxy here and there where there was a small space between the first layers and the flanges.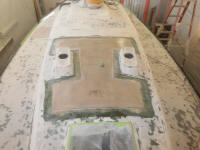 Afterwards, I finished up the laminate with two additional layers of material, these extending onto the bonding flanges all around and bringing the whole arrangement essentially flush with the existing deck as intended.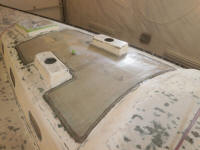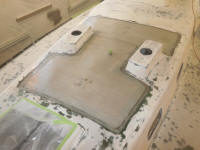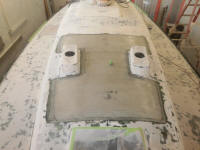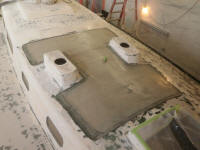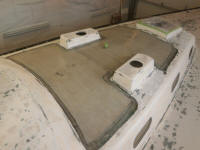 To round out the day, I cut three layers of fiberglass for the poop deck repair. I'd install them next time.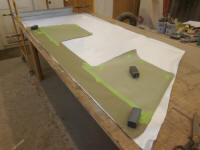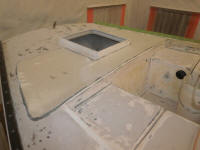 Total Time Billed on This Job Today: 8 Hours