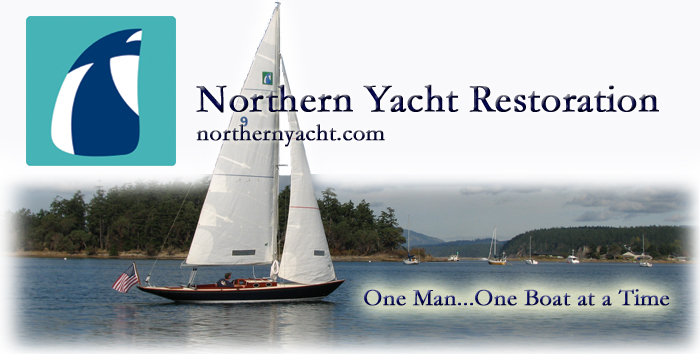 110 Cookson Lane | Whitefield, ME 04353 | 207-232-7600 | tim@lackeysailing.com
Home
| Contact Lackey Sailing |
Conversion Projects
|
Project Logs
|
Tim's Projects
|
Flotsam

Ashantee | Friday, January 16, 2015

After a quick cleanup of the uncored deck areas, I used paper to make simple templates of the new core required in each area, taping the paper within the spaces and tracing the edges as needed. At the mast step area, I aligned the original step with its bolt holes and traced it out, after which I drew out a substantial rectangle comprising the whole step area from which I'd omit coring in favor of solid reinforcement.

At the poop deck and traveler area, because of the way the core tapered off at the aft end of the center strip, I planned only a narrow band of coring at the forward side, which would also allow me to install solid reinforcement in way of the traveler bolt holes. In a few other areas of the openings, where required, I also patterned around sections where the original core had tapered away,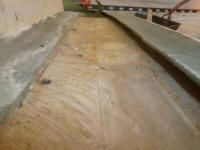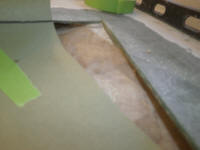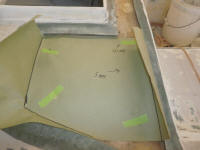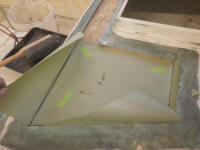 With the templates completed, I solvent washed the inner deck skins in all areas, then applied a skim coat of thickened epoxy to help even out the surfaces, fill small holes and voids, and provide a cleaner, more consistent surface for the new core. Where required, I first masked over old fastener holes and such from beneath.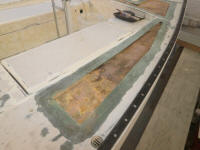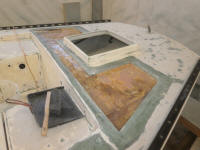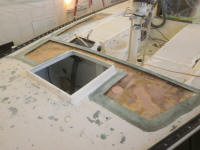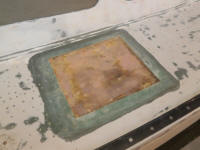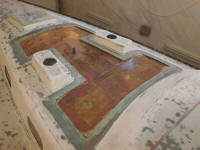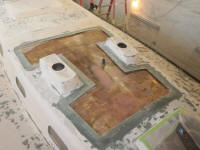 I had to leave the shop early for an appointment, but I used what time I had left to begin cutting the new core, using the templates I'd created on deck. After first cutting the templates to their marked lines, I used them to mark the new core. Because I preferred to mark and cut the core from the scrim side (which would face towards the inner skin in this installation), I inverted the templates first to ensure proper orientation. I made it through the three coachroof sections, plus the port sidedeck piece before my day ended; I'd be able to quickly finish the remaining pieces next time.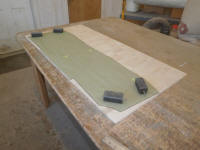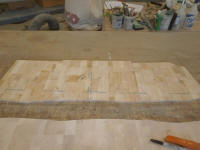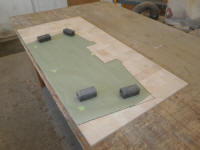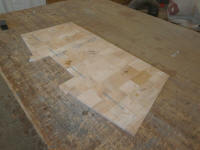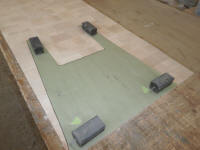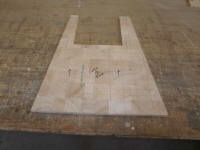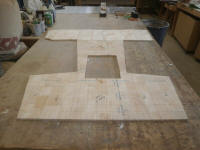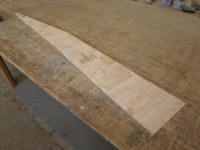 Total Time Billed on This Job Today: 3.5 Hours