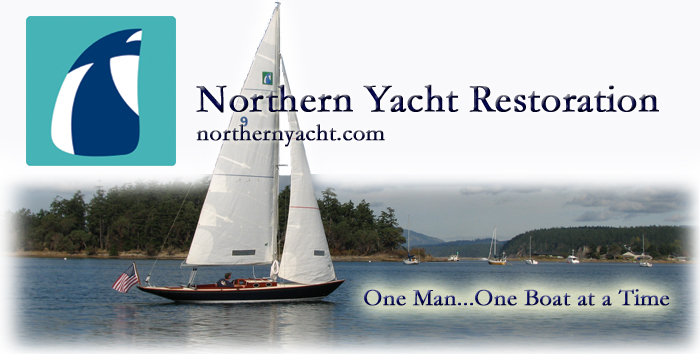 110 Cookson Lane | Whitefield, ME 04353 | 207-232-7600 | tim@lackeysailing.com
Home
| Contact Lackey Sailing |
Conversion Projects
|
Project Logs
|
Tim's Projects
|
Flotsam

Ashantee | Monday, January 12, 2015

Before beginning the day's sanding work, I sounded the coachroof to determine its condition and that of its core, drilling test holes as required to confirm the sounding results. Unfortunately, I found that a large portion of the forward (lower) section of the coachroof contained suspect core, a large "I" shaped section incorporating most of the forward and after spans, and the section running amidships between the molded Dorade boxes and mast step. I marked off this area and would leave it unsanded pending its removal for further inspection and recore.

Afterwards, I spent the day on the decks once more, this time continuing with the center portion of the foredeck and the deceptively small coachroof, which, despite avoiding the large area I'd marked for recore, still took most of the day to complete. I left the sliding companionway hatch for later attention. I had enough time late in the day to get started on portions of the cockpit, beginning at the aftermost end.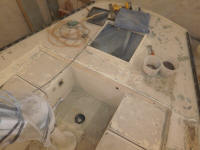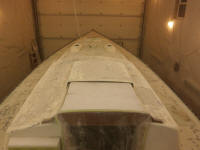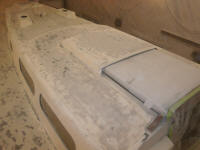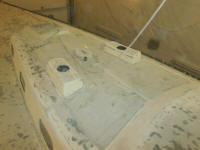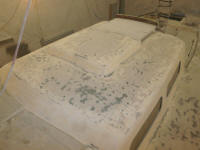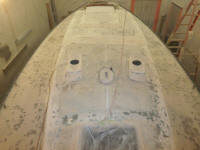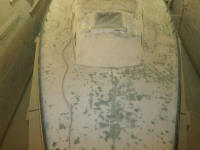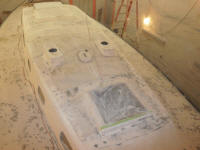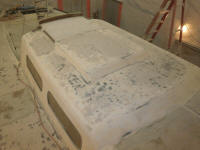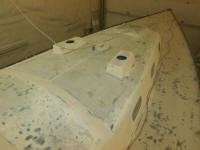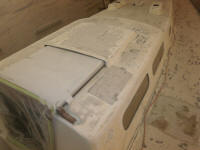 Total Time Billed on This Job Today: 7.75 Hours