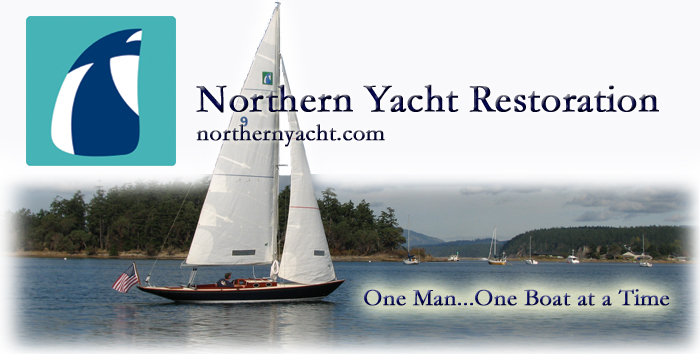 110 Cookson Lane | Whitefield, ME 04353 | 207-232-7600 | tim@lackeysailing.com
Home
| Contact Lackey Sailing |
Conversion Projects
|
Project Logs
|
Tim's Projects
|
Flotsam

Ashantee | Thursday, February 12, 2015

Beginning the day, I lightly sanded the overhead liner as needed to remove excess filler and prepare for the next round.

After cleanup, I applied another coat of the fairing compound where necessary.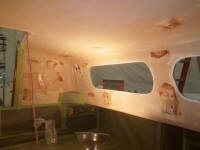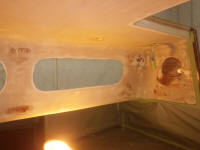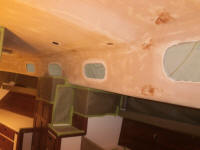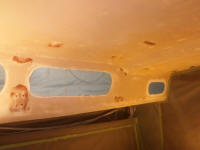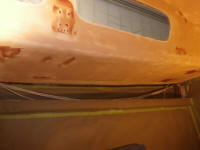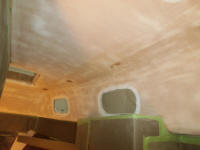 I had other business to attend to, but I spent most of the afternoon working in the woodshop to dimension the new teak stock for the coamings. Since I was unable to get single boards wide enough for the coamings' height, I ended up with a pair of narrower boards for each side, which I'd glue together later, plus one board for the aft coaming, with enough extra to make up the coaming return blocks.

For now, I planed the pieces smooth and to a consistent thickness, stopping as soon as both sides of all five boards were smooth and equally thick, which ended up around 7/8" or so in thickness.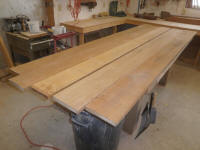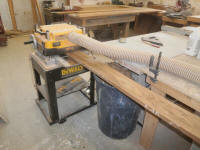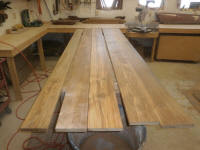 Total Time Billed on This Job Today: 3.5 Hours