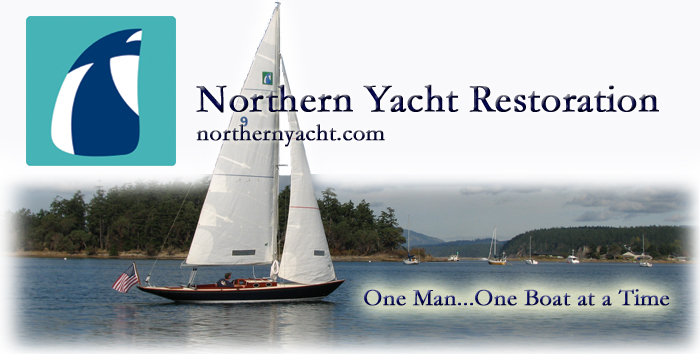 110 Cookson Lane | Whitefield, ME 04353 | 207-232-7600 | tim@lackeysailing.com
Home
| Contact Lackey Sailing |
Conversion Projects
|
Project Logs
|
Tim's Projects
|
Flotsam

Ashantee | Tuesday, December 23, 2014

After a water wash, I spot-sanded the epoxy patches as needed, leaving perhaps just a bit of material to avoid sanding too much at this stage. I'd be sanding the entire hull again with finer grits after the next round of filler.

After cleaning up, I applied a second coat of epoxy fairing compound where required, this time using a finer filler (gray in color) since this was a better finishing material, and most areas were close to their final contours after the first round.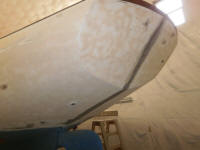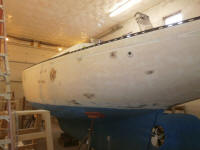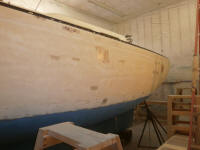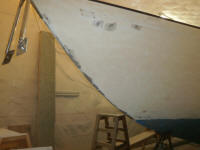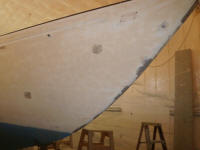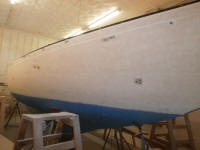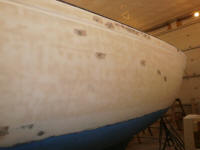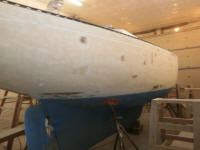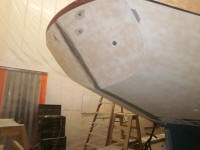 Total Time Billed on This Job Today: 2.5 Hours