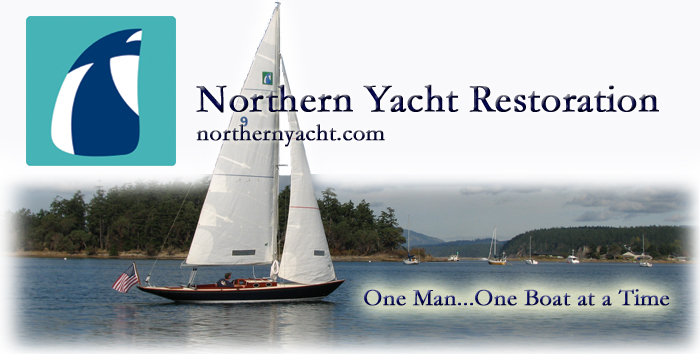 110 Cookson Lane | Whitefield, ME 04353 | 207-232-7600 | tim@lackeysailing.com
Home
| Contact Lackey Sailing |
Conversion Projects
|
Project Logs
|
Tim's Projects
|
Flotsam

Ashantee | Thursday, December 18, 2014

Starting at the waterline, I sanded the hull to remove the old boottop and topsides paint, and expose a sound substrate. I sanded as high on the hull as I could from the ground, about halfway up the topsides in most areas. I found that there was only one layer (i.e. a couple coats' worth) of paint over the original gelcoat, and in most areas the gelcoat beneath was in good condition, with a few of the usual and expected old minor repairs visible. I removed most of the paint with coarse sandpaper, then switched to a lighter grit to remove the rest (there'd be additional sanding steps later). In this way, I worked around the entire lower half of the boat.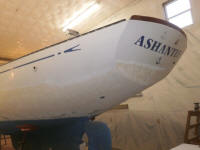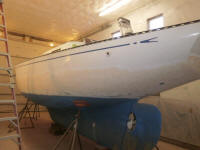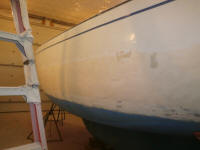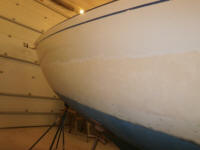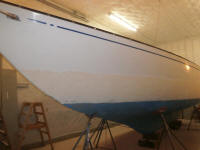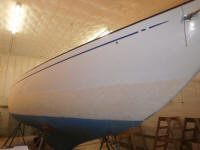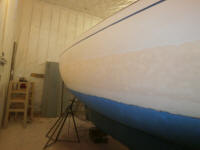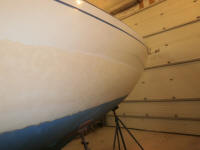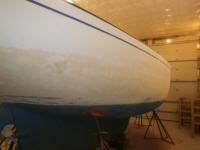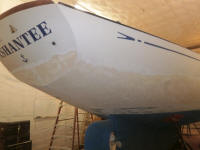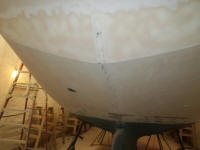 Afterwards, I set up staging a couple feet high, and, starting at the starboard bow, sanded my way aft to about amidships before the end of the day, removing the paint from the upper portion of the hull but leaving detail and hand work for later.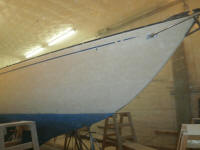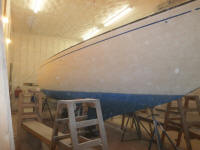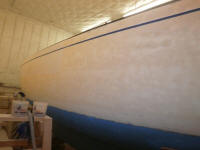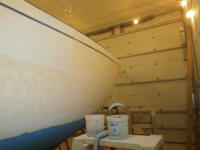 Total Time Billed on This Job Today: 8 Hours