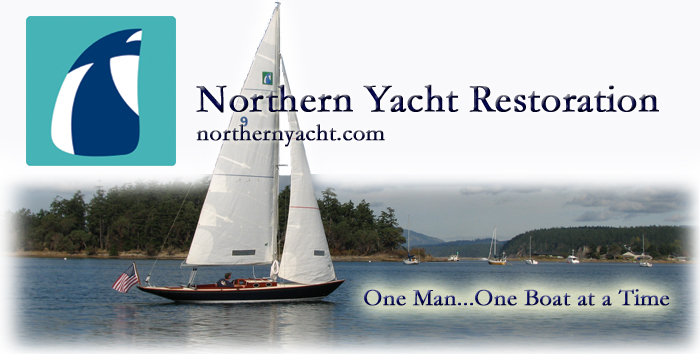 110 Cookson Lane | Whitefield, ME 04353 | 207-232-7600 | tim@lackeysailing.com
Home
| Contact Lackey Sailing |
Conversion Projects
|
Project Logs
|
Tim's Projects
|
Flotsam

Ashantee | Monday, December 15, 2014

The hull had been painted at least once, with what appeared to be one-part paint, and would require paint removal and additional work for refinishing. The existing finish was in fair condition, with no outward signs of trouble beneath, but time would tell once I got started on the preparations.

Inside, she was in good overall condition, with a fair bit of systems and painting work completed in past years. There was still a fair bit of gear aboard, and interior cushions, and I started by removing the gear and cleaning out various lockers to prepare for the work ahead.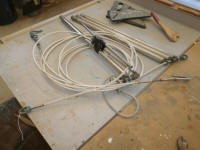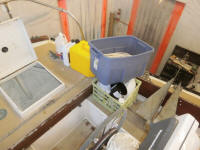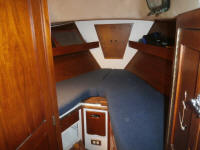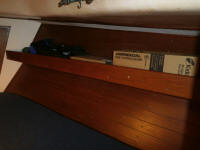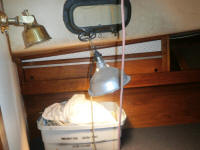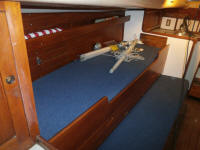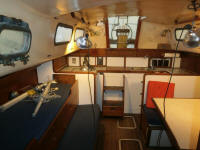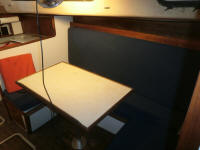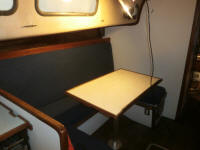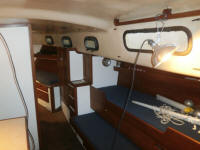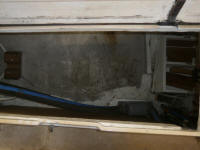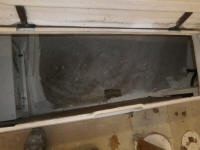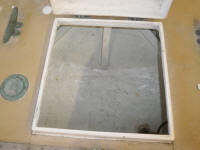 I wouldn't be doing much work inside the boat, other than painting the overhead, which was the original gelcoated liner and showing its age.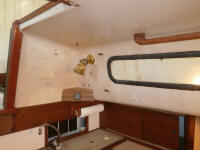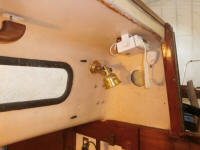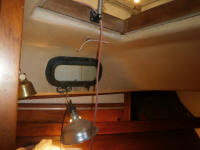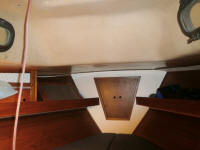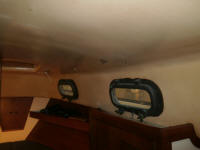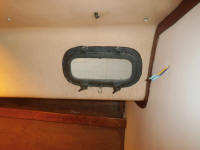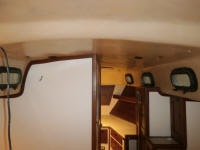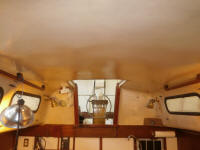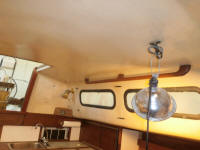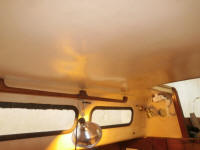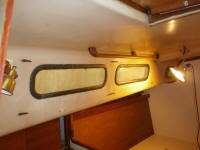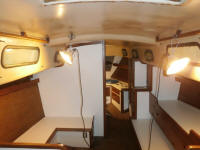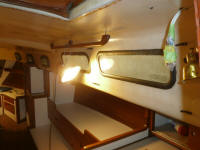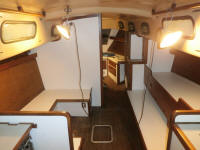 The ports and deadlights--all bronze--were in good condition to the extent I could determine, though leaky and in need of new lenses (the deadlights). I'd be removing all these as a matter of course before starting paint preparations inside and out.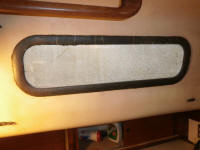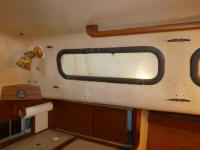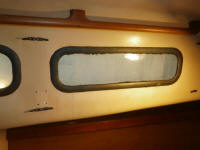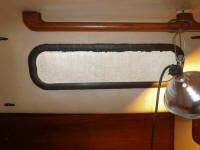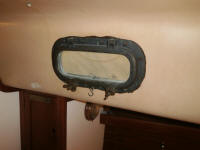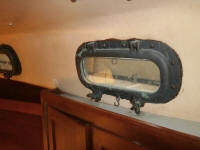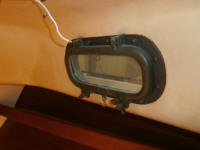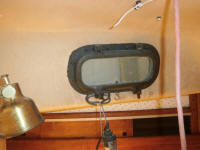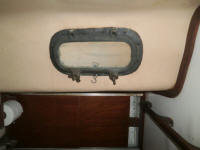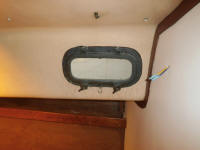 Starting at the bow, I began to remove the deck hardware, working my way aft from the chainlocker (pulpit, chain pipes, bow cleat, waste pumpout, and more) through the forward cabin, removing access panels as needed to get to the underside of the stanchion bases. There was plenty of silicone evident.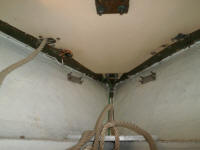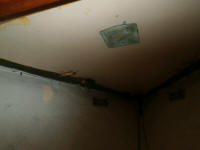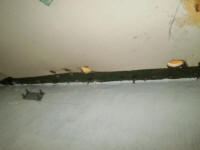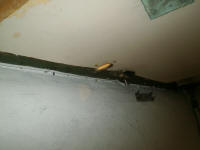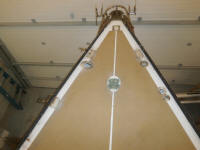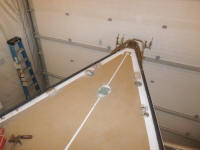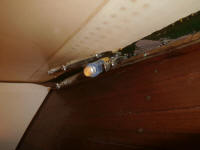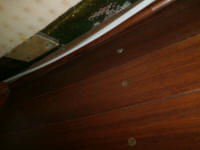 Continuing aft, I removed chainplate deck covers and the forward hatch, which brought me to the end of the day's work.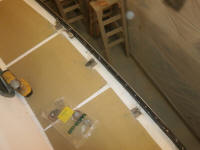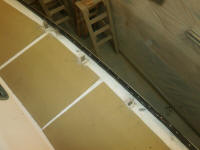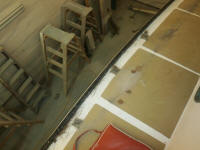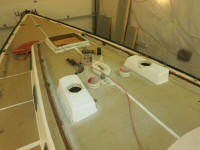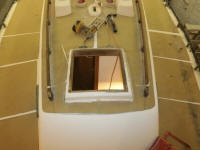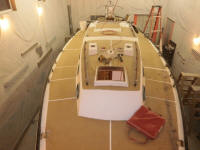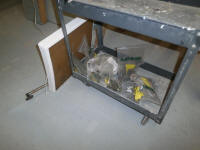 Total Time Billed on This Job Today: 6 Hours