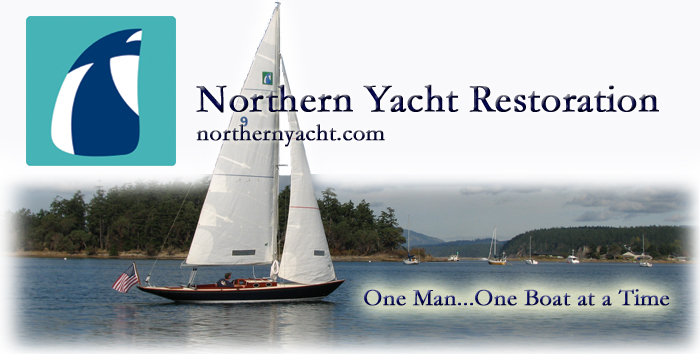 110 Cookson Lane | Whitefield, ME 04353 | 207-232-7600 | tim@lackeysailing.com
Home
| Contact Lackey Sailing |
Conversion Projects
|
Project Logs
|
Tim's Projects
|
Flotsam

Ashantee | Friday, December 12, 2014

After waiting out several days worth of bad weather and icy yard conditions, my decision to wait was vindicated--finally, four days later than I'd planned--with vastly improved ice conditions on the driveway, so I took advantage and spent a morning shuffling boats, moving Ashantee into the shop so I could begin the project. I left the framework for the cover in place till I got the boat indoors.

Later in the day, I removed the simple cover framework, along with the boom and spinnaker pole from the decks, and documented the beginning condition of some areas of the boat. This project would focus largely on the outside of the boat--hull and, particularly, the decks, which had a few known soft areas, and featured a terrible nonskid appliqué in poor condition, exact type and means of adhesion unknown, but it soon cease to be in the coming weeks.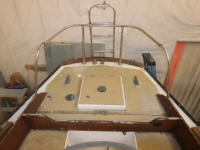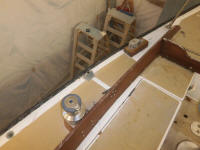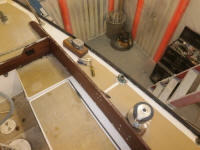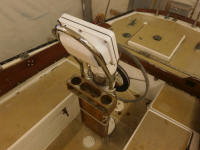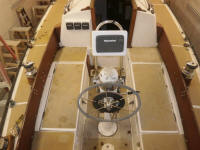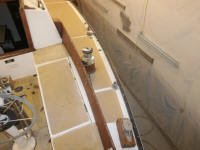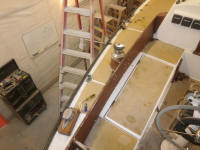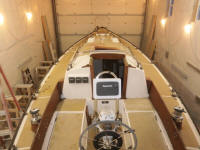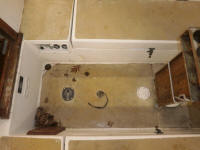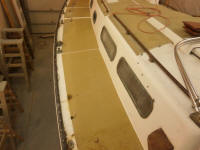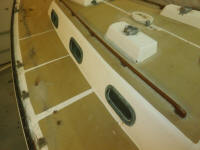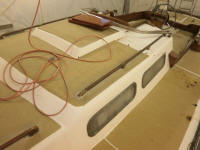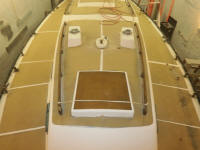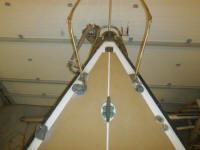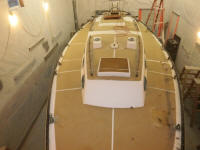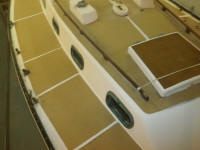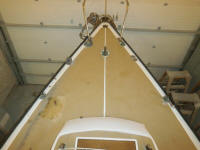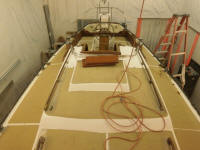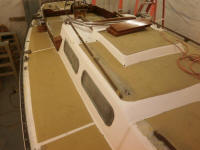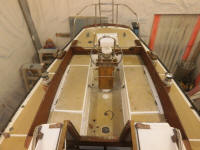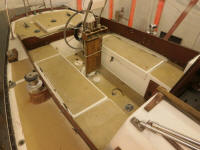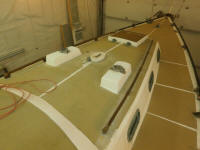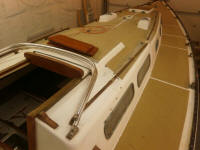 Total Time Billed on This Job Today: 2.5 Hours