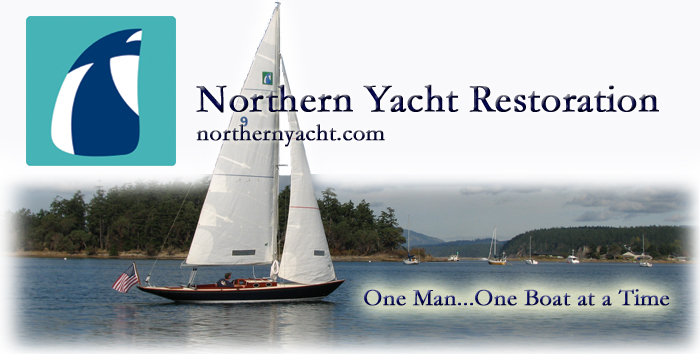 110 Cookson Lane | Whitefield, ME 04353 | 207-232-7600 | tim@lackeysailing.com
Home
| Contact Lackey Sailing |
Conversion Projects
|
Project Logs
|
Tim's Projects
|
Flotsam

Ashantee | Tuesday, April 7, 2015

Continuing with the hardware installation, I turned to the pair of sheet turning blocks on the decks outboard of the cockpit, along with the aftermost set of stanchion bases, both of which could be accessed through the cockpit lockers. Before beginning, I prepared eight backing plates for the stanchion bases, along with two for the turning blocks.

I'd pre-marked the bolt locations for these fittings earlier, so, beginning with the turning blocks, I drilled holes through the deck at the marked locations, then dry-fit the blocks in place for masking and final hole preparation. Then, I applied sealant and installed the assemblies with new bolts, large washers, and fiberglass backing plates.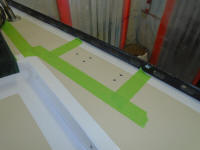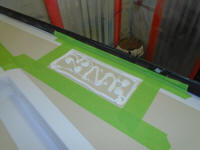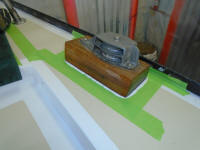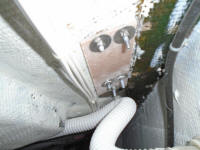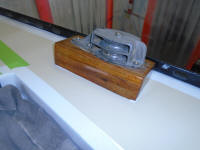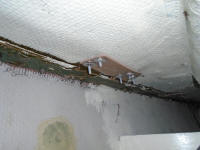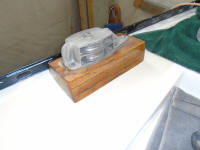 In the same vein, I installed the aftermost pair of stanchion bases, located a couple feet forward of the blocks. For these installations, I aligned the bases with their pre-marked fastener holes in the deck, and masked around the bases as needed. Then, I drilled and tapped the holes for 1/4-20 machine screws, before installing the bases in sealant with new fasteners and backing plates.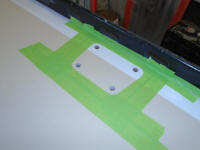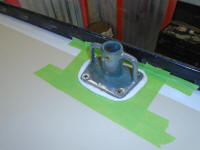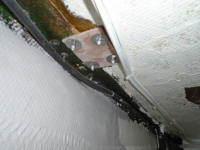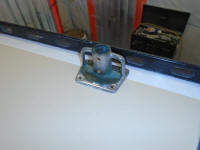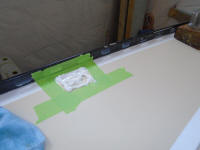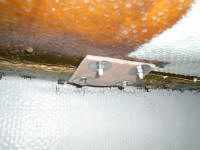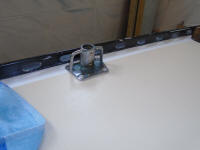 With these installations complete, it was a good time to reinstall the cockpit locker lid hinges and reattach the lids themselves.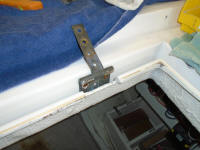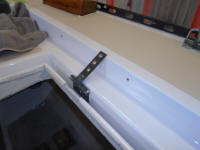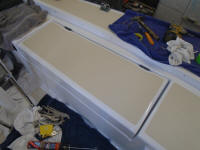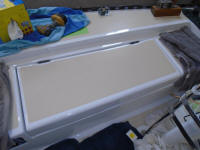 Moving forward, I bedded the two dodger frame hinges at the aft corners of the cabin trunk, then the two side pieces of track for the forward part of the dodger. The center section, located on the sea hood, required shorter fasteners of a special type that Jason would supply a little later, so for now I just masked around this piece pending later bedding.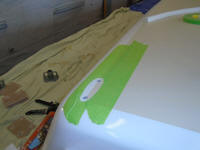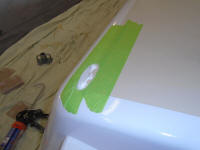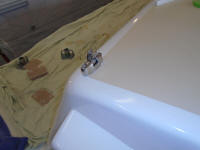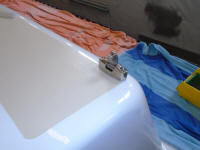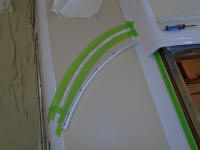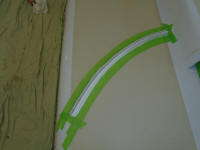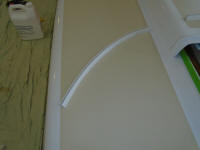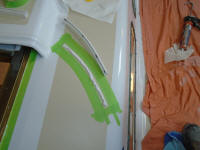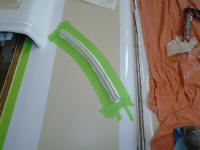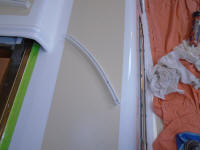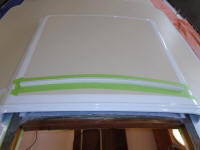 There were three more stanchion bases on each side of the boat, and I spent most of the remaining day installing these using the same process as on the two aftermost bases. Since each of the six bases was the same in execution, I've included various sample photos intermixing the various installations to highlight the process.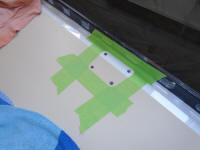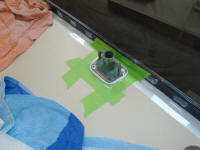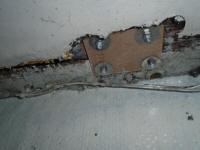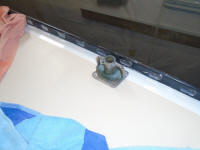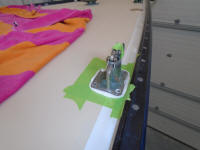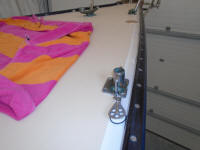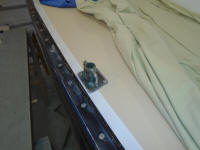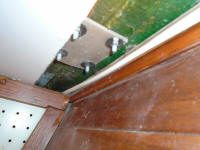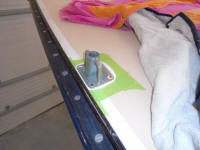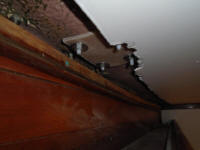 Finally, I wrapped up the day with more varnish work.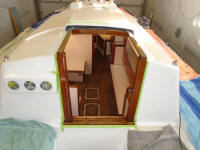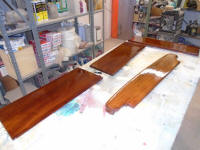 Total Time Billed on This Job Today: 7.25 Hours

0600 Weather Report:
31°, light snow. Forecast for the day: snow and rain showers, then mostly cloudy, 44°.