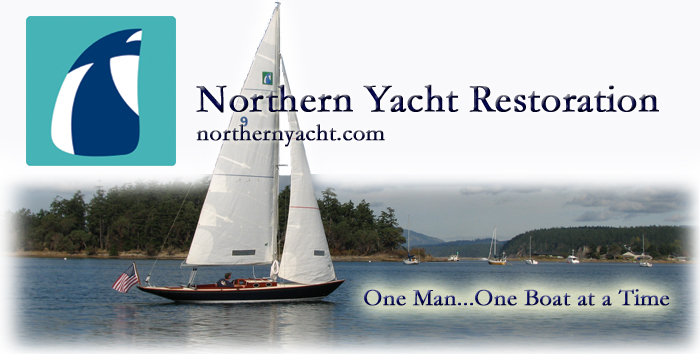 110 Cookson Lane | Whitefield, ME 04353 | 207-232-7600 | tim@lackeysailing.com
Home
| Contact Lackey Sailing |
Conversion Projects
|
Project Logs
|
Tim's Projects
|
Flotsam

Ashantee | Monday, April 1, 2015

Once more, I temporarily installed the coamings to be ready for final dodger patterning, happening later in the week.

I spent most of the remaining day installing hardware, starting at the bow, where I prepped and installed two chain pipes, the new waste pumpout, and the foredeck mooring cleat. In each case I drilled and tapped the fastener holes for machine screws (bronze in these cases), and applied plenty of sealant beneath each fitting before installing.

The deck construction of this boat meant that these installations, located far to the side, were outboard of any core material, so no additional preparation steps were required for the fastener holes. During earlier deck preparation steps, I'd previously overbored and epoxy-filled the fastener hole locations for the mooring cleat, and marked their locations before painting, so those holes were also ready for immediate installation.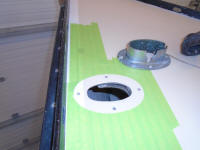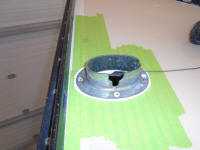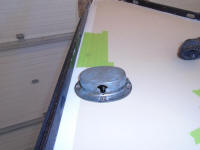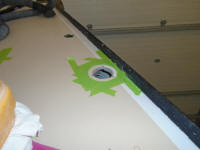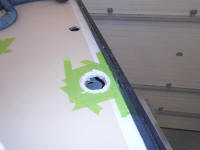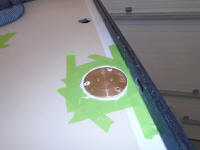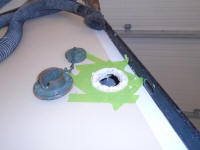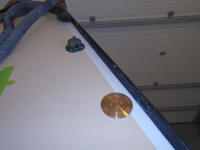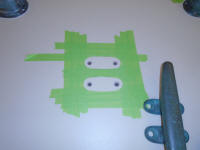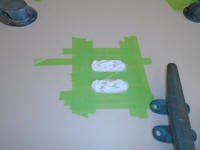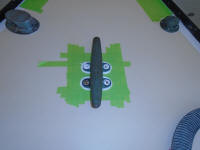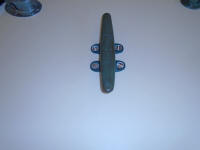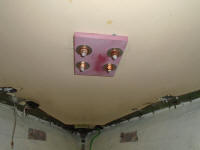 Next, I turned to the bow pulpit, starting with a lengthy scraping and cleaning session to rid the bases of the heavy residue of silicone sealant, straight from the devil's workshop. I also made two fiberglass backing plates for the bases.

On deck, I masked off the two after base locations (the forward end of the pulpit featured a single stanchion that fit over a pin on the bronze stem casting), and, from below, drilled one small pilot hole on each side, using the old fastener locations as guides, so that from the top I could properly locate the bases where they'd originally been. Then, I drilled and tapped the fastener holes, pulling the bases down onto the tape so I could mark the outlines. Then, I removed the fasteners, completed the hole prep (milling my habitual countersinks), and removing the tape from the bonding area before cleaning up the drill spoils.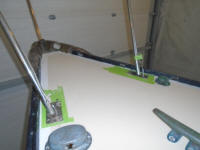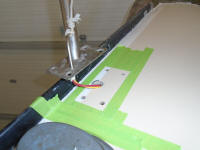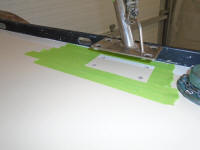 With preparations complete, I applied sealant to the deck beneath both bases and fastened them down from above before heading belowdecks to install the backing plates, nuts, and washers. Afterwards, I cleaned up the excess sealant from the deck, completing the installation.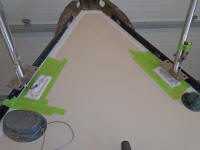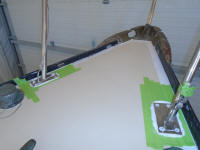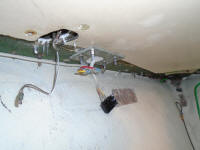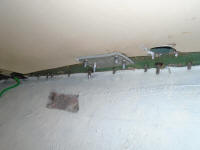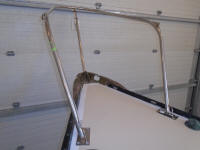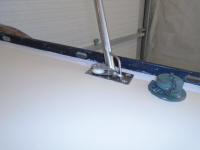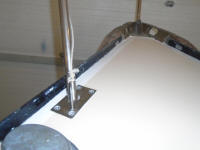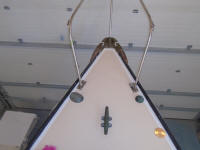 Total Time Billed on This Job Today: 6.75 Hours

0600 Weather Report:
Clear, 15°. Forecast for the day: Mostly sunny, high 35° or so