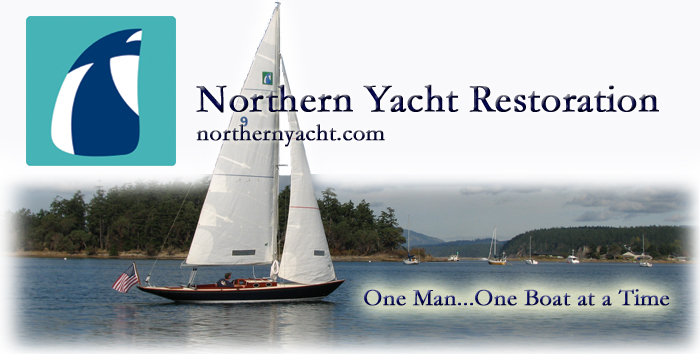 110 Cookson Lane | Whitefield, ME 04353 | 207-232-7600 | tim@lackeysailing.com
Angelina | Wednesday, March 23, 2011

Once more, I sanded the new fairing compound, this time with a lighter grit. Afterwards, I deemed the major filling and fairing work complete.

After cleaning up and removing old tape and plastic, I applied a coat of raw epoxy to the recored areas to seal the epoxy fairing compound and prepare the areas for further steps.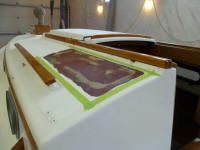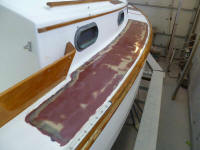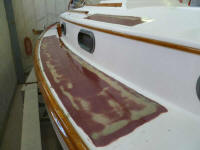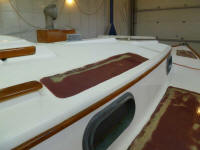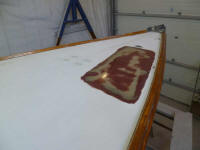 Total Time on This Job Today: 3.5 hours