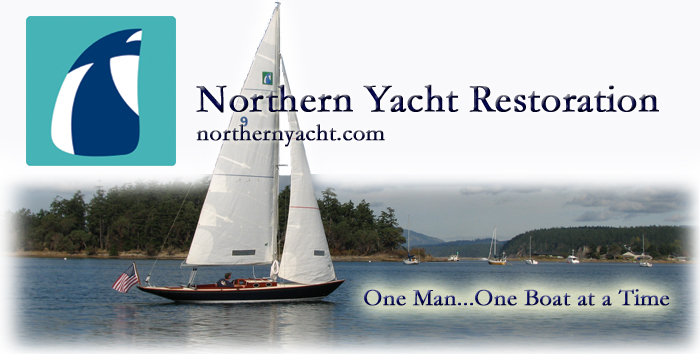 110 Cookson Lane | Whitefield, ME 04353 | 207-232-7600 | tim@lackeysailing.com
Angelina | Tuesday, March 22, 2011

After the usual round of sanding--this time of the second coat of fairing filler--on the newly-recored areas, I continued with additional sanding of the remaining nonskid sections of the deck. I didn't try to completely remove or smooth out the existing patterns (a square molded pattern on the coachroof, and a bubbly/rounded applied gelcoat pattern on the sidedecks and cockpit), but simply roughed things up to prepare for later steps.

The product we chose for the new nonskid did not require that the decks be completely smooth, thanks to the product's thick texture and (when applied) aggressive surface, and while I might have preferred to remove the old pattern as a matter of course, it was not possible to do so practically while retaining the smooth gelcoated edges and borders.

With the major sanding complete, I cleaned up the patched areas and installed a third application of filler. The patches were mainly fair by this point, but required additional compound in some of the lower areas.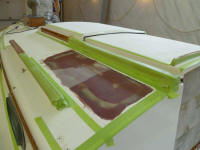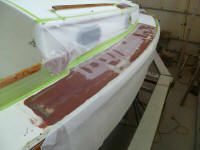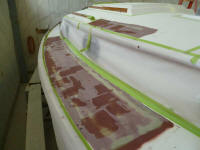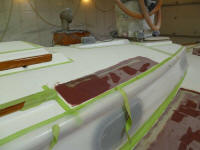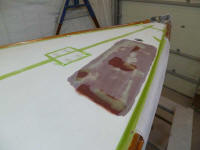 Total Time on This Job Today: 3.5 hours