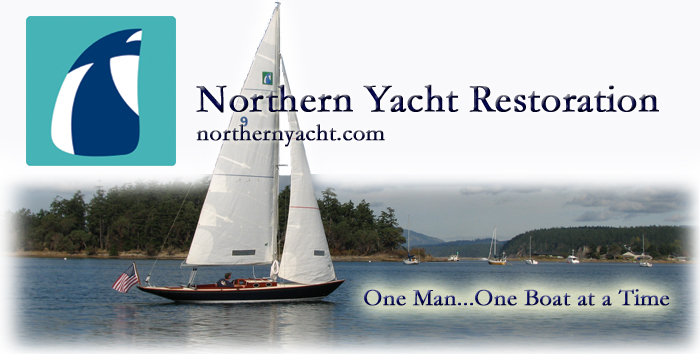 110 Cookson Lane | Whitefield, ME 04353 | 207-232-7600 | tim@lackeysailing.com
Angelina | Wednesday, March 16, 2011

After completing some final preparations, I installed the new balsa core in the four areas on deck. In each case, I filled the edge areas beneath the existing deck flanges with strips of balsa and thickened epoxy before wetting out and troweling in a thickened mixture of epoxy to secure the core in place.

After squeeging full the remaining small gaps and kerfs in the scored core, I applied a layer of plastic and weighted the core down with bags of dense sand.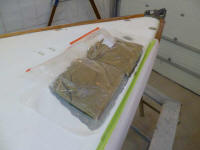 While waiting for the adhesive to cure, there was little else I could do on the project, but I took inventory of the hardware fasteners so I could compile a list of what I'd need to order for the hardware's reinstallation later.


Total Time on This Job Today: 3 hours