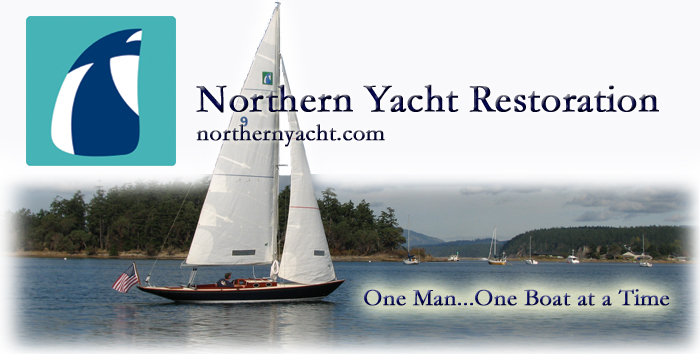 110 Cookson Lane | Whitefield, ME 04353 | 207-232-7600 | tim@lackeysailing.com
Angelina | Tuesday, March 15, 2011

Now that all the areas to be recored were opened and cleaned of their old core, my next step was to sand the top surface of the inner deck skin to remove remnants of core, loose fibers, and otherwise prepare the surface. At the same time, I ground tapered areas on the adjacent deck surfaces to later accept the new fiberglass top skin and provide sufficient bonding surface.

Ideally, I might have preferred the tapered bonding areas to be a bit wider, but working within the confines of the existing nonskid meant that I was necessarily limited in width in some areas; the masked-off lines demarking the edge of the nonskid were sacred.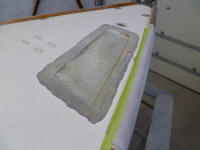 After an extended lunch break to take care of an errand offsite, I got back to work laying out and cutting new 3/8" balsa core to fit the openings in the deck. Where possible, I also cut thin strips of the core to fit beneath the overhanging deck edges where I'd reamed out the old core. Afterwards, I made a few additional preparations to get ready for installation of the new core tomorrow.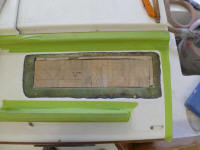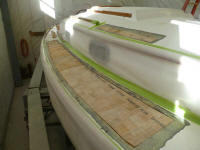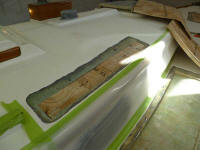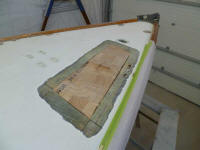 Total Time on This Job Today: 5.5 hours