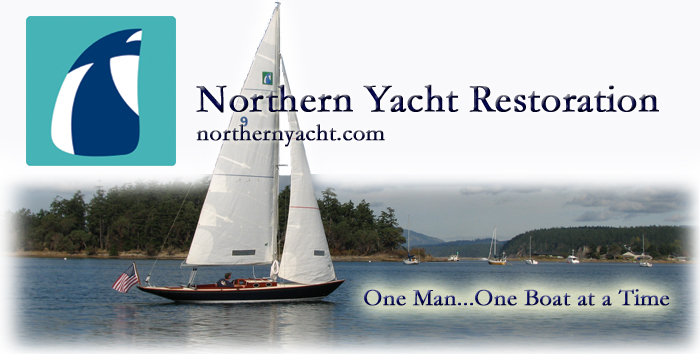 110 Cookson Lane | Whitefield, ME 04353 | 207-232-7600 | tim@lackeysailing.com
Angelina | Thursday, March 10, 2011

I continued removing deck hardware where I left off: the chainplates. The remaining two chainplates on the port side, and the forwardmost one to starboard, required access through small openings cut in the full molded cabin liner inside the boat. There was just enough room in each case to use a socket with extension to remove the nuts from beneath; fortunately, in this case, the bolts securing the chainplates (and the chainplates themselves) were well-coated in strong adhesive sealant, and this prevented the screws from turning while I removed the nuts.

This was a good thing, as I doubted whether I'd have been able to attach locking pliers to the nuts with the tight access, and in any event, even with the nuts removed it took substantial effort to even begin to turn the screws from above, so effective was the grasp of the sealant.

After some effort, I removed the remaining three chainplates. Then, I removed the hose (easily, fortunately) from the nearby waste discharge deck fitting, and removed the fitting.

The remaining hardware requiring removal was all located outboard and aft of the cockpit: two stern mooring cleats, winch bases, the diesel fuel deck fill, and the stern pulpit. I spent the remainder of the day's time on these areas, and while the efforts were time-consuming, none of the pieces gave too much of an unexpected fight, other than the 2-3" extra length on many of the bolts securing the hardware.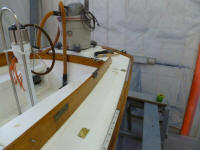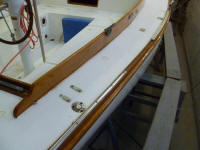 I had an appointment away from the shop in the afternoon, but had accomplished my goal of removing all the deck hardware before I had to leave.

Total Time on This Job Today: 4 hours