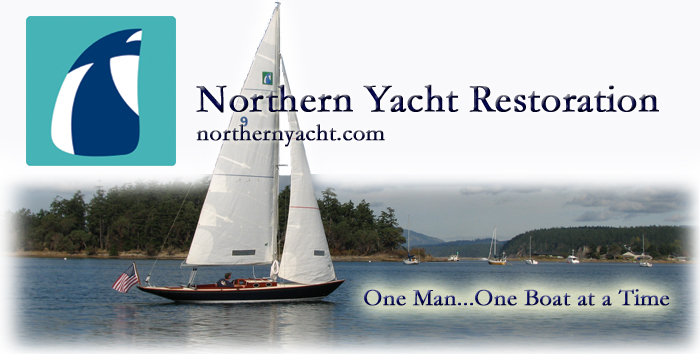 110 Cookson Lane | Whitefield, ME 04353 | 207-232-7600 | tim@lackeysailing.com
Waanderlust Project--Phase II | Monday, May 9, 2011

After a long hibernation, I prepared to move Waanderlust back into the shop for another round of work. This time around, I'd be concentrating mainly on two areas: the initial engine installation, including fuel tank; and completely weatherproofing the boat by building and installing new deadlights and frames and some covers for other openings as needed.

On a blustery, raw May morning, I removed the tarps and cover framework. The boat was in great shape after her long hiatus, with only some minor dirty residue on the decks--inevitable during any layup.

Then I moved the boat into the shop and positioned her level side-to-side and fore-and-aft (more or less assured by the block heights and positions).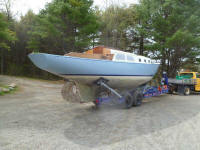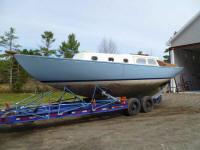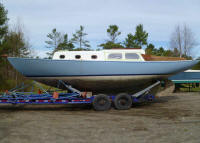 I'd already ordered the new engine--a Beta 25 diesel--and the new fuel tank, both of which would be on their way sometime in the next few weeks. In the meantime, I began preparations for some of the other work that I'd be getting underway soon.


Total Time Billed on This Job Today: 2 hours