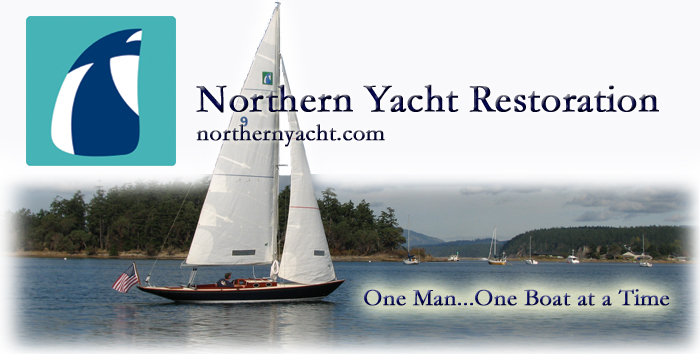 110 Cookson Lane | Whitefield, ME 04353 | 207-232-7600 | tim@lackeysailing.com
Waanderlust Project--Phase II | Monday, June 13, 2011

It looked like the new engine would perhaps be here next week, which meant that this week would be pretty slow, as most of this session's work list was already complete.

I thought I'd hold off till late in the week or even early next week on painting out the engine room and adjacent bilge areas, to give the new epoxy ample cure time; sometimes paint applied over too-new epoxy fails to dry correctly, so with no particular hurry I held off for now.

I installed a pair of webbing ratchet straps (with stainless steel buckles) to better secure the fuel tank in place.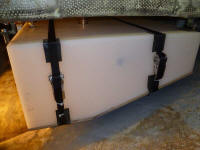 A large part of this phase of the project had been aimed at making the boat weathertight. To that end, I had a couple odds and ends to finish up. I installed a bronze deck plate on the foredeck, where it had been originally, to close up the large hole there.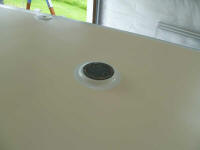 The chainplate slots represented another avenue for water ingress, so I masked around the openings and filled the slots with temporary sealant.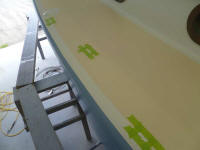 Total Time Billed on This Job Today: 1 hour