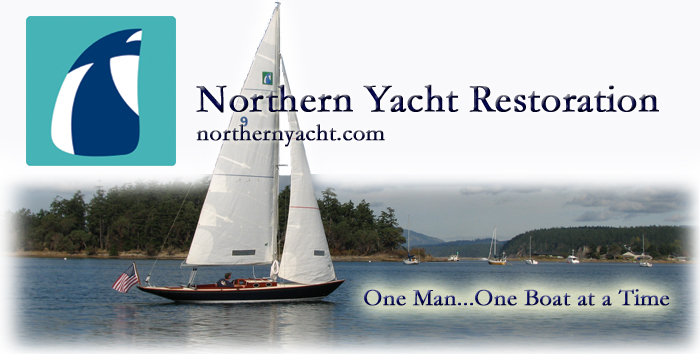 110 Cookson Lane | Whitefield, ME 04353 | 207-232-7600 | tim@lackeysailing.com
Home
| Contact Lackey Sailing |
Conversion Projects
|
Project Logs
|
Tim's Projects
|
Flotsam

Tytanic | Thursday, March 27, 2014

Before doing anything else, I solvent-washed the bare, newly-sanded wood on the boat, allowing plenty of time for the solvent to evaporate. While it was drying, I stripped and sanded the last remaining pieces of exterior brightwork: the companionway boards and tiller.


I continued final preparation on the boat, masking off all the trim to prepare for refinishing.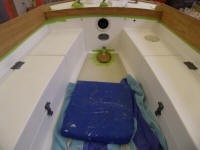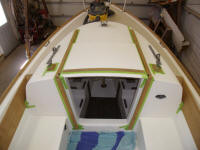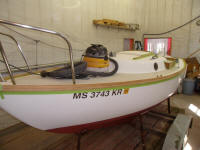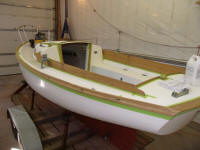 The owner requested that I use a well-known wood finish for boats, in its Natural Teak color, so with all preparations complete, I applied the first of three coats of finish to all areas.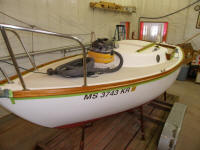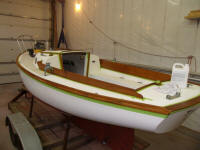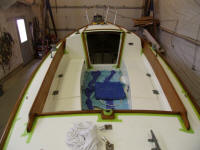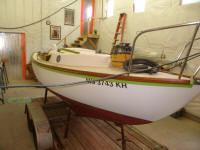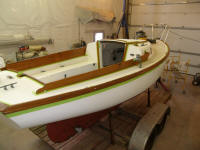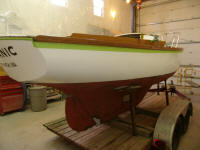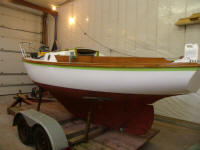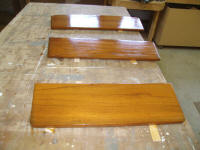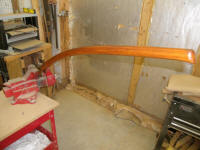 Total Time Billed on This Job Today: 5.5 Hours