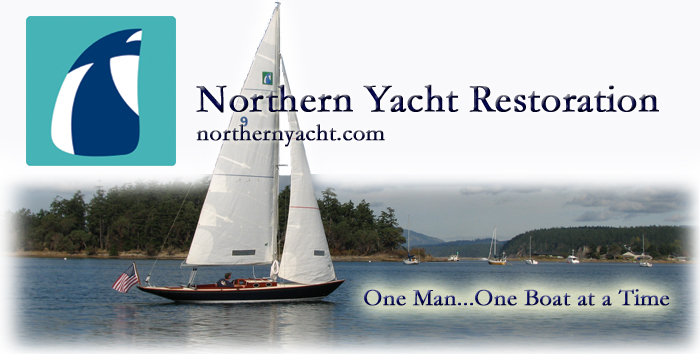 110 Cookson Lane | Whitefield, ME 04353 | 207-232-7600 | tim@lackeysailing.com
Home
| Contact Lackey Sailing |
Conversion Projects
|
Project Logs
|
Tim's Projects
|
Flotsam

Tytanic | Tuesday, March 25, 2014

I spent the morning polishing the smooth gelcoat of the deck and cockpit areas, removing oxidation and staining and brightening the surfaces, and restoring some shine. The original gelcoat was fairly worn and growing thin in some areas, but cleaned up pretty well given its age.


We planned a new cove stripe to replace the aging existing one, so to get started on the hull I removed the old striping. I'd install a new one once the materials arrived.

Afterwards, I polished and buffed the hull.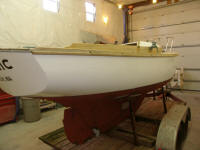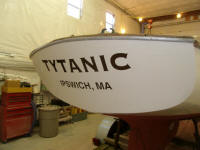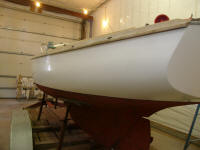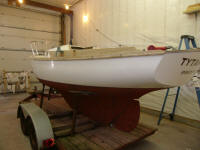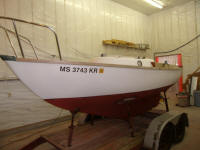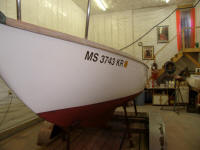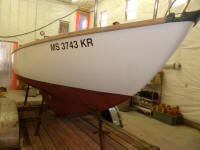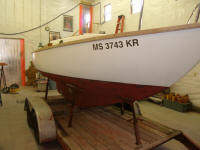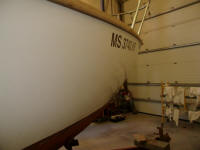 Total Time Billed on This Job Today: 6 Hours