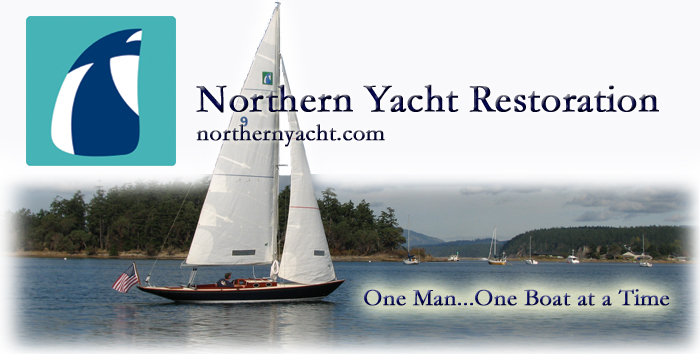 110 Cookson Lane | Whitefield, ME 04353 | 207-232-7600 | tim@lackeysailing.com
Home
| Contact Lackey Sailing |
Conversion Projects
|
Project Logs
|
Tim's Projects
|
Flotsam

Tytanic | Monday, March 17, 2014

Tytanic arrived from Massachusetts in the early afternoon, and later in the day, after discussing the project for a bit with her owner before his return home, I moved the boat on her trailer into the shop.


The boat had moved around a bit on her trailer at some point during the trip, and the forward part of the keel had actually slipped off the unsecured blocking, putting much of the boat's weight on the forward jackstands.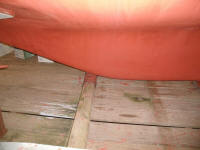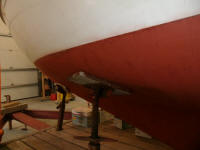 My first order of business was to jack up the bow and get the blocking back beneath the keel where it belonged, properly supporting the boat once more for the work ahead.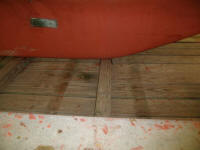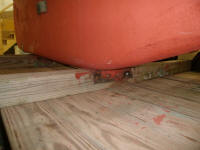 Total Time Billed on This Job Today: .75 Hours